Teenage Programmer Equals Cyber Criminal
Written by Alex Armstrong
Sunday, 27 December 2015
A new "information" video by the UK National Crime Agency raises a lot of subtle and not so subtle points. How can you tell if you have a computer genius or a hacker in your home? Is there a difference!
There have been a number of well publicized incidents involving misidentified "maker" hardware. An innocent digital clock was identified as a bomb and its schoolboy maker was thrown in jail . Soon after another schoolboy was arrested because he had a battery recharge pack for his phone in his back pack. Apparently innocent electronics looks threatening if it has some loose wires and looks home built.
This shocking lack of understanding of the technological world extends to software and it is a much, much worse problem. The UK National Crime Agency has just issued the following guidelines to help parents notice if their children are turning to hacking in the bad sense:
Are they resistant when asked what they do online?


Do they get an income from their online activities, do you know why and how?


Is your child spending all of their time online?


Do they have irregular sleeping patterns?


Have they become more socially isolated?
Apart from the issue of earning an income from online activities, look do you know of anyone earning any money from online activities, this reads sound like a checklist for a normal adolescence. More so if the child is a natural born programmer. In fact it could be a checklist for hiring!
Now take a look at the video - and I warn you its chilling....
To its credit, the NCA does point out:
"Many children will have an active interest in coding, spend a lot of time online and have independent learning materials. These are all signs of a healthy and positive interest in computing.
The UK needs as many people interested in coding as possible. Coding and programming are extremely valuable skills and if your child has an interest you should actively encourage them to do so - but in a lawful way."
The problem is that a programmer looks like a programmer, whether or not they have crossed over to the dark side.
It looks as if it is not only wires sticking out of bits of homemade electronics that is going to set off an official response.
"Advice for teachers
If you're worried about one of your students speak to them about what is illegal, the consequences of cyber and crime and show them positive ways to use their skills (see above). You should also make the student's parents aware of your concerns."
It is a bit sad that the average understanding is so low that we can expect an over-enthusiastic crack down on anyone behaving like a teenage geek.
More Information
Cyber crime: Preventing young people from getting involved
Related Articles
Coordinated Cyber Attack on Greek Banks
Your Phone's Battery Leaks - Your Id That Is
LOGJAM - Can The NSA Break 1024-bit DHM Keys?
To be informed about new articles on I Programmer, sign up for our weekly newsletter, subscribe to the RSS feed and follow us on, Twitter, Facebook, Google+ or Linkedin.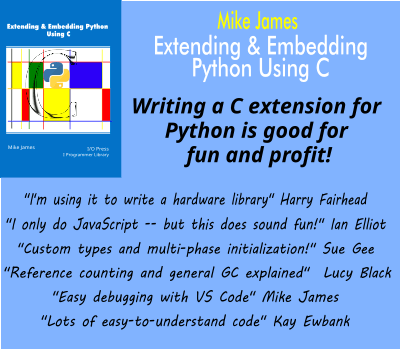 Comments
or email your comment to: comments@i-programmer.info
Last Updated ( Sunday, 27 December 2015 )