Udacity's Self-Driving Car Engineer Nanodegree
Written by Nikos Vaggalis
Friday, 07 October 2016
Udacity in perfect sync with the latest industry advancements, finds itself once more at the forefront of cutting edge technology, by launching a brand new Nanodegree on the Engineering of Self-Driving cars.
This Nanodegree seems the perfect addition to the list of offerings from Udacity, the technology training organisation founded by Sebastian Thrum, who at the same time as being a Stanford professor was at the helm of Google's driverless car team and those who enrolled in Thrun's record breaking AI Class that stimulated the creation of Udacity and the MOOC phenomenon will remember his passion for the idea of using artificial intelligence to engineer safer cars that would eliminate human error
While Thrun stepped down from being Udacity's CEO in April 2016, while remaining its president and chairman, it is likely that he will be involved with this Nanodegree. As he explains in this video creating a self-driving car has been the dream of his life and he has already devoted over 10 years of his life to it:
In the "Self-Driving Car Engineer" program Udacity has teamed up with some of the best companies on the field, the likes of Mercedes Benz, to focus on a degree that would encapsulate every aspect of the building process of a self-driving car, both on the software side, with classes on topics such as Deep Learning and Computer Vision, but also on the hardware side with classes on topics such as Sensors, Controllers and Kinematics.
As such students that graduate are going to be capable of filling a vast array of roles in the self driving automotive industry, the likes of
System Software Engineer, Deep Learning Engineer, Vehicle Software Engineer, or Sensor Fusion Engineer.
It's evident that roles like that are very specialized and part of a niche field, and are going to be in great demand once the new era of Artificial Intelligence dawns. This 4th Industrial revolutions as it also goes by, despite to the forecasts wanting it to displace large numbers of the working population, as we documented in How Will AI Transform Life By 2030? Initial Report, it will also create new professions and opportunities such as those already mentioned.In that sense it's like these candidates are booking a place in the new era's workplace.
That aside, Udacity's initiative strengthens online learning as a primary educational source in the public's consciousness, since at the moment no physical institution has anything even remotely similar on offer, but even if it had, it would at a much higher cost.
Talking about cost, the Nanodegree, which begins in October and lasts for a whooping 9 months, is comprised of three terms, with each term lasting three months and costing 800 dollars;that is $2400 in total.
It's also not open to everyone, because due to the courses' high difficulty the entry bar was kept high so that those who enrol have a much greater chance of completing it. As such candidates are expected to be in possession of certain skills and to have experience in a set of subjects such as Probability, Statistics, Machine Learning, and Python programming.
Do not despair though if you don't fit the requirements, as there's other "easier" Udacity courses, like Artificial Intelligence for Robotics or Intro to Machine Learning, that you can enrol to and get started on Machine Learning and AI.
As proof of the degree's practical validity, the instructors went to the extend of building their own self driving car by solely basing on open source code contributed by students across the globe.
The first challenge they tackled was building a 3D model for a mount for the Point Grey cameras used in the car. The instructors got many submissions in return which they tried by 3D printing them to get to the best submission, which they finally awarded to student Haden Wasserbaech. So contributing to open source and sharing awards are two other strong points that course takers can look out for.
For the initial run of this Nanodegree the maximum number of students was capped at 250, a cohort picked from a total of 11K applications. As demand was that great, Udacity is already accepting applications for the second presentation, starting early 2017, with an allocation of 1000 places. The number of applications already stands at over 1,300 and it looks as though this will be an in-demand accredition for the foreseeable future.
Finally, Udacity pushes things forward by releasing 40GB of complementary material and an additional 183GB of driving data in order to tackle the latest challenge.
More Information
Related Articles
How Will AI Transform Life By 2030? Initial Report
Formation of Partnership On AI
Sebastian Thrun on Google's driverless car
Google's Self Driving Cars - Not So Smart?
More Machine Learning From Udacity
To be informed about new articles on I Programmer, sign up for our weekly newsletter, subscribe to the RSS feed and follow us on Twitter, Facebook or Linkedin.
---
ACM Awards For Contributions in AI and ML
12/05/2023
Bernhard Schölkopf and Stuart Russell are the joint recipients of the 2022 ACM-AAAI Allen Newell Award. They share the $10,000 prize, co-funded by the Association for the Advancement of Artificial In [ ... ]
---
Angular 16 Improves Reactivity
18/05/2023
Angular 16 has been released in what the developers say is the biggest release since its original rollout. The team says there are large leaps in reactivity, server-side rendering, and tooling
More News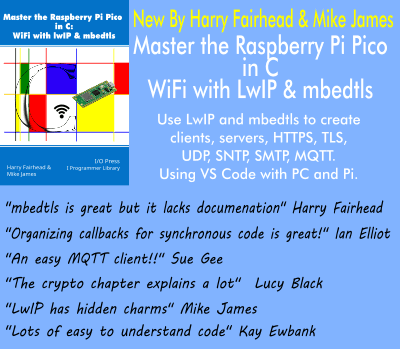 Comments
or email your comment to: comments@i-programmer.info
Last Updated ( Tuesday, 19 September 2017 )