Microsoft Kills Touch Develop - Tells Teachers Get Scripts Marked By May 23
Written by Mike James
Monday, 09 April 2018
Microsoft is a mess when it comes to anything off the main track of Azure. However, you might think that it was OK to trust the company's intentions toward education. It is a win-win situation. The teachers get the tools they need and Microsoft gets their hearts and minds. Then why did Microsoft just kill its Touch Develop tool at the core of its education through games program?
Microsoft has a number of educational projects, but Touch Develop was a flagship used in its Creative Coding Though Games And Apps (CCGA). It provides a 6, 9, 12 or 18-week instructor-led course complete with day-to-day lesson plans. It was organized around the use of Touch Develop, an app that let you code without typing but also without using a block editor. It allowed a program to be constructed by selecting instructions from menus and then customizing by typing. It was a good way to make code construction easier.
In 2015 Microsoft did the right thing and open-sourced Touch Develop, and you might have thought that this meant that using it was a safe option. In a sense it was, but Microsoft provided the servers needed to create the programs and try them out. Now, after persuading teachers to use its lesson plans, it is simply dropping support - or rather as the Touch Develop page puts it "retiring on May 23, 2018". Nice isn't it? You can only hope that Touch Develop has a happy retirement in a sunny place siting on a beach perhaps. Of course the teachers who have been left high and dry are not in such a sunny place.
The real problems seems to be that a different group in Microsoft is promoting MakeCode - a blocks-oriented, TypeScript-based system that runs on the Micro:bit, Minecraft, chibi, Playground Express, Grove Zero and Cue. It isn't a bad system, but it has its problems from an educational point of view. It seems as if the standard Microsoft situation of "there can only be one" has come to pass yet again and Touch Develop has been dropped.
Look out SmallBasic - you could be next.
The manner in which Touch Develop has been dropped is interesting because of its, probably unintended, expression of arrogance.
The MakeCode blog puts it fairly directly:
"Microsoft Touch Develop, a project developed by Microsoft Research to provide computing education to any student on any device, will no longer be available as of May 23, 2018   As a result, customers using the "Creative Coding Through Games and Apps" (CCGA) course based on Touch Develop will no longer have access as of May 23, 2018."
The Touch Develop blog isn't much better:
"We wish to inform you that the Touch Develop (TD) service (at www.touchdevelop.com) will be shut down permanently on May 23, 2018. This means that all cloud hosted TD resources (scripts, images, etc.) will no longer be available from May 23, 2018 onward."
Wow so your just pulling the plug on my projects?
What if we are still using CCGA or Touch Develop this term?
Microsoft advises that all teachers have scripts graded by the 23rd of May.  
Seriously? This is PR? Surely we all learned very early that telling a teacher what to do is never a good idea.
Interestingly, as Microsoft set up a closed Yammer group for teachers using the Touch Develop, I can't find any quotes or reactions but to quote Garth's CS Education Blog (always worth reading)
"The sudden death of Touch Develop and CCGA has me deep into an expounding mood. Reading some of the comments by teachers that use TD and CCGA makes me feel for them"
and
It seems to me they do not have anyone involved in their education software department that actually knows anything about education or educators. The death of CCGA is the perfect example. There is nothing wrong with fazing out a program, CS evolves, but that change should be over a year or two to give teachers time to plan, rewrite and train. Adopting a curriculum is not an easy job. A good teacher will not just take something like CCGA and use it exactly as written. They have to adapt it to their own experience, the needs of their particular student group and the hardware they have available. This takes a lot of time on their part. Time is not something teachers have a lot of hanging around. MS seems to have completely missed this. If the MS education department had a couple of experienced K-12 teachers wandering around the office I am sure those teachers would have said something like "Are you nuts!? You cannot kill it like that! There are teachers using this right now and they have hours and hours invested into this curriculum!
I couldn't have put it better, or with as much authority, myself. Read the rest of the post for more reasons to not trust Microsoft in the future and how Microsoft should behave in education.
As I said at the start, Microsoft is a still a mess of warring factions as soon as you move beyond the core strategy that the top management sets.
At the very least Microsoft should allow more time for a transition, preferably to Scratch or something open source and self-contained.
If you want to see MakeCode in action we've ported our Commando Jump Game to it - see Commando Jump Game For The Micro:bit In Touch Develop
More Information
Microsoft MakeCode is replacing Touch Develop
Related Articles
Commando Jump Game For The Micro:bit In Touch Develop
Microsoft Open Sources TouchDevelop
To be informed about new articles on I Programmer, sign up for our weekly newsletter, subscribe to the RSS feed and follow us on Twitter, Facebook or Linkedin.
---
Robot Wrestling Contest Open To All
26/02/2023
Robotics researchers are being challenged to devise algorithms to control NAO robots in a wrestling match. The qualification round for this contest is already underway and the finals will take place d [ ... ]
---
Entity Relationship Diagraming with ERDLab
06/03/2023
ERDLab is a free and intuitive SQL Visualization Tool which helps in capturing your database design thoughts. Let's look into it.
More News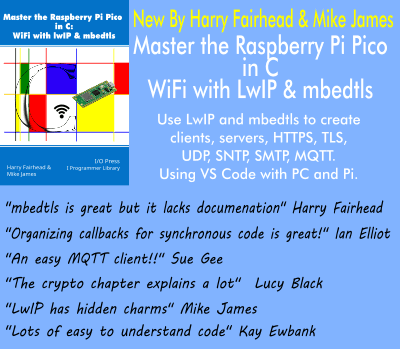 Comments
or email your comment to: comments@i-programmer.info
Last Updated ( Monday, 09 April 2018 )