Not All AI startups In Europe Use AI
Written by Sue Gee
Monday, 18 March 2019
Startups characterized as being concerned with AI attract 15% to 50% more funding than other technology firms. However, some 40% of firms classified AI startups in Europe lacked evidence of using AI.
This disturbing finding comes from The State of AI 2019: Divergence, a report from UK investment company MMC Ventures, which looks at the reality of AI today, what is to come and how to take advantage for entrepreneurs, corporate executives, investors and policy-makers. The report combines information from existing research with new data and along the way it has some interesting findings regarding startups for developers.
The starting point for the report is that:
AI may be the fastest paradigm shift in technology history.
Noting that in the course of three years, the proportion of enterprises with AI initiatives will have grown from one in 25 to one in three and argues that this rate of adoption has been enabled by the prior paradigm shift to cloud computing together with the availability of plug-and-play AI services and a thriving ecosystem of AI-led software suppliers.
The finding that is hitting the headlines, including ours comes in the section on Europe's AI Startups where author David Kelnar writes:
We individually reviewed the activities, focus and funding of
2,830 purported AI startups in the 13 EU countries most active in AI – Austria, Denmark, Finland, France, Germany, Ireland, Italy, the Netherlands, Norway, Portugal, Spain, Sweden and the United Kingdom. In approximately 60% of the cases – 1,580 companies – there was evidence of AI material to a company's value proposition.
In other words, in 40% of cases there was no evidence of AI.
In a Forbes article titled, Nearly Half Of All 'AI Startups' Are Cashing In On Hype Kelnar explained that the AI classification came not from companies themselves, but from third-party analytics websites. However, he added:
"I think in most cases [startups] will be aware of how they're being classified,"
and disclosed that startups that are labelled as being in the field of artificial intelligence attract 15% to 50% more in their funding rounds than other technology startups so there is little incentive to correct a listing, since it spells potentially less investment down the line. In other words, it can pay to brand yourself as being an AI company.
One of the main barriers to becoming an AI company is lack of talent. According to the report:
Demand for AI talent has doubled in 24 months. There is a gulf between demand and supply, with two roles available for every AI professional.
The upside of this is that talent shortages are sustaining high salaries. AI professionals are among the best paid developers and their salaries continue to increase; half enjoyed salary growth of 20% or more in the last three years.
Not only are job postings up, AI developers are probably not looking for new jobs. Three quarters of AI developers are content with their current roles, rating their job satisfaction 6 out of 10 or better:
Another interesting finding, attributed to Kaggle, is that AI developers are seven times more likely to have a Doctoral degree than other developers, and twice as likely to have a Master's. Nearly 90% have a university background, almost 60% with a postgraduate degree:
Normally universities would expect to retain a high proportion of new PhDs, but due to the high salaries on offer, and the opportunities for building on their research there is currently a noticeable 'brain drain' from academia to industry.
As Kelnar puts it, this:
will have mixed implications, catalysing AI's immediate impact while inhibiting teaching and moving value from the public domain to private companies.
While the sitiation might have mixed implications for AI, from the developer's point of view now is a good time to get into AI and a master's degree is a good passport.
More Information
The State of AI 2019: Divergence
Related Articles
Carnegie Mellon Offers Bachelor's Degree In AI
How Will AI Transform Life By 2030? Initial Report
Bootcamp Or College - Which Should You Choose?
What's Hot In Software Engineering in 2019
To be informed about new articles on I Programmer, sign up for our weekly newsletter, subscribe to the RSS feed and follow us on, Twitter, Facebook or Linkedin.
---
Chrome Cryptocode Generator Revealed
24/06/2019
A system that automatically generates optimized cryptography code is in use in Google Chrome. The details were revealed at the recent IEEE Symposium on Security and Privacy by MIT researchers.
---
Boeing 737 MAX - Software Outsourcing Criticized
03/07/2019
After more software flaws were discovered in the Boeing MAX software last week, it has emerged that the software was developed at a time when Boeing was laying off experienced engineers and pressing s [ ... ]
More News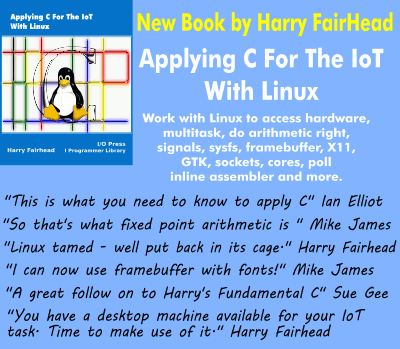 Comments
or email your comment to: comments@i-programmer.info
Last Updated ( Monday, 18 March 2019 )