Bootcamp Or College - Which Should You Choose?
Written by Janet Swift
Tuesday, 17 July 2018
For the professional programmer getting a good job is a prime concern. But what constitutes a good job? Which is more likely to impress - college or bootcamp? And which is the better preparation for real world work?
Answers to these questions, or at least opinions, come from Digital Ocean, which initiated a quarterly survey of "developer trends in the cloud" last your. Now at its fourth edition, the latest Currents report is based on data collected from nearly 5,000 respondents from around the world.
In terms of age this sample appears very similar to Stack Overflow's much larger one of over 100,000 developers in that three quarters are younger than 35, apart from the fact that as 20% of the SO respondents were students its age range included under 18s. As for gender even fewer DO respondents were female - 5% compared to SO's 7%.
Given that the survey was conducted at the start of the graduation season, when new developers are entering the job market, hiring trends was one of the topics it focused on, both from the point of view of hiring managers, who constituted 16% of respondents and of employees/candidates, 84%.
Employees were asked what they look for in a job and salary and growth opportunities emerged as the top aspects closely followed by culture:
The report notes:
Older candidates care more about the ability to work remotely, while women value growth opportunities over salary.
Although the report doesn't indicate how many respondents had left their jobs, it does present the top causes for them doing so:
Hiring managers were asked if their companies struggled to retain software engineering talent and 44% said Yes; 56% said No. They were then asked the main reason for this answer:
The final topic included this quarter was bootcamps, which 15% of respondents had experience of:
These developers were asked why they chose a bootcamp in preference to college:
According to report there were gender differences:
For women, the most popular reason they use bootcamps is it allows them to enter the coding workforce more quickly (35 percent of women agreed, vs. 26 percent of men). Men's primary reason for going to bootcamps is because they think it will provide them with better skills and experience (29 percent men vs. only 13 percent women).
Both bootcamp graduates and college graduates were asked a version of the same question about whether their educational experience adequately prepared them for their career as a "high-level software engineering. While 61% of respondents who had attended a bootcamp felt well-prepared, this was true for only 36% of college graduates.
However, over half of bootcamp participants felt this could be a disadvantage in job interviews:

Among the hiring managers in the survey 14% said they preferred to hire college graduates, whereas only 8% said they preferred to hire graduates of bootcamps:
Despite the majority of hiring managers saying they make no distinction between bootcamp vs. college graduates, only 23 percent had filled positions with a bootcamp graduate in recent years.
Overall respondents were either neutral or positive in their attitude to bootcamps, with less than 10% being negative:
There were, however, marked regional differences with those in India most keen and those in the UK least keen on them.
More Information
DigitalOcean Currents quarterly report
Related Articles
Stack Overflow Publishes Largest Ever Survey
New Year's Resolution - Learn AI
What's Important To Get A Developer Job
Are Developer Bootcamps Dying Out?
Is Your Degree Worth Its Cost?
To be informed about new articles on I Programmer, sign up for our weekly newsletter, subscribe to the RSS feed and follow us on Twitter, Facebook or Linkedin.
---
Happy 25th Birthday, Google
27/09/2023
Today Google is celebrating its 25th Birthday. Sundar Pichai tweeted "Thanks to everyone who uses our products and challenges us to keep innovating and to all Googlers!" And there's a Google Dood [ ... ]
---
Learn To Document Your API Correctly
05/09/2023
"API Documentation Best Practices" is a brand new short and free course by APISEC University which looks into why documenting your APIs should be an essential part of your software development cycle a [ ... ]
More News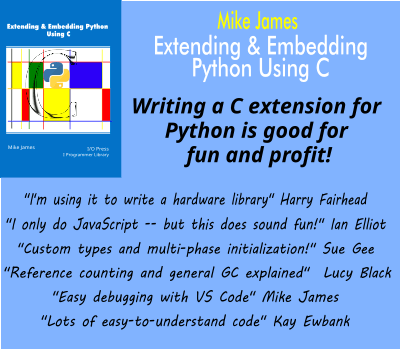 Comments
or email your comment to: comments@i-programmer.info
Last Updated ( Monday, 03 September 2018 )