Udacity Goes Further With Autonomous Vehicles
Written by Sue Gee
Tuesday, 04 June 2019
Undacity has added a new Nanodegree to its growing portfolio. This one is for a role, Sensor Fusion Engineer, that is so cutting edge you probably haven't come across it before. Read on to find out what's involved.
There's a close tie between Udacity and autonomous vehicles. Even the precursor Intro to AI Class devoted a good few hours to self-driving cars and whenever I think of a self-driving car I see Sebastian Thrun in the driving seat!
So it won't come as a surprise to learn that Udacity's idea of what a Sensor Fusion Engineer does involves autonomous vehicles and it has partnered with Mercedes Benz for this program and its projects (in CAPS in the following course description) are mainly related to detecting and responding to traffic movement and potential traffic hazards:
Lidar - Process raw lidar data with filtering, segmentation, and clustering to detect other vehicles on the road.
LIDAR OBSTACLE DETECTION
Radar - Analyze radar signatures to detect and track objects. Calculate velocity and orientation by correcting for radial velocity distortions, noise, and occlusions.
RADAR OBSTACLE DETECTION
Cameras - Fuse camera images together with lidar point cloud data. You'll extract object features, classify objects, and project the camera image into three dimensions to fuse with lidar data.
CAMERA AND LIDAR FUSION
Kalman Filters - Fuse data from multiple sources using Kalman filters, and build extended and unscented Kalman filters for tracking nonlinear movement.
UNSCENTED KALMAN FILTERS
Sensor Fusion isn't restricted to use in self-driving cars and robotics and as Vienna Harvey comments in this video, possession of this credential will pave the way to jobs in countless industries that use rely on sensors, citing medical devices and the Internet of Things:
You can think of this 4-month program as a follow on to the 4-month Intro to Self-Driving Cars Nanodegree, which we reported on when it was introduced a year ago, see our and is now restarting. So if you don't have the background required for the Sensor Fusion Nanodegree which are:
Advanced knowledge in any object-oriented programming language, preferably C++
Intermediate Probability
Intermediate Calculus
Intermediate Linear Algebra
Basic Linux Command Lines
the recommended preparation is the Intro to Self-Driving Cars Nanodegree program which in 4 months will teach you the skills you need to be successful in this program, including C++, linear algebra, calculus, and statistics.
Enrollment for both these programs ends on June 11, 2019.
More Information
Sensor Fusion Engineer Nanodegree
Related Articles
Enrol Now For Udacity Intro to Self-Driving Cars Nanodegree
Udacity's Self-Driving Car Engineer Nanodegree
Artificial Intelligence Engineer Nanodegree From Udacity
Udacity's Flying Car Nanodegree About To Lift Off
To be informed about new articles on I Programmer, sign up for our weekly newsletter, subscribe to the RSS feed and follow us on Twitter, Facebook or Linkedin.
---
Liberica Joins The Java CRaC Train
04/12/2023
CRaC is a novel technique that makes the JVM faster to start.
Liberica's JDK build has just added support for it. Here are the details.
---
Microsoft Announces New Tools at Ignite
22/11/2023
Microsoft announced a range of new features for its tools at its annual Ignite conference, with new ways to customize Microsoft 365 and extra AI facilities for Azure.
More News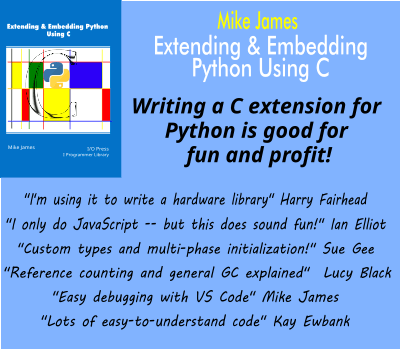 Comments
or email your comment to: comments@i-programmer.info
Last Updated ( Friday, 27 March 2020 )