Enrollment Deadline For AI & ML MasterTrack Certificate
Written by Sue Gee
Wednesday, 06 May 2020
If you want to earn credit towards a Master's Degreee - or just augment your resume with a credential at Masters-degree level Couresa has a new option - the AI and Machine Learning MasterTrack Certificate, a subset of the Arizona State University Master of Computer Science. There are two sessions each year.
Disclosure: When you make a purchase having followed a link to Coursera from this article, we may earn an affiliate commission.
Coursera introduced MasterTrack Certificates last fall. As we reported then the format is that portions of Master's programs have been split into online modules featuring real-world projects. This enables studying to fit in with your own schedule and commitments allowing you to benefit from expert instruction and feedback combined with interactive team-based learning. If you are accepted into the full Master's program from which the modules are taken your MasterTrack coursework counts towards your degree.
In the case of the AI and Machine Learning MasterTrack Certificate students can gain in-demand skills in artificial intelligence and machine learning by studying statistical machine learning, deep learning, supervised and unsupervised learning, knowledge representation and reasoning from Arizona State University billed as:
the #1‑ranked school for innovation in the U.S.
Over the course of six months, it covers the following:
The mathematics (Statistics, Probability, Calculus, Linear Algebra and optimization) needed for designing machine learning algorithms
Common learning paradigms and how to implement foundational algorithms in statistical machine learning
The principles, processes, and core concepts involved in designing autonomous agents
How to design, train, and optimize deep neural networks
The foundations of knowledge representation and reasoning, and how to identify which techniques are appropriate for which tasks.
The pre-requisites are an understanding of the following topics: Basics of algebra, linear algebra, probability, statistics, calculus, and algorithm design and analysis. Knowledge of programming in Python, ROS, and classical logic is also recommended.
You choose three of four courses:
Statistical Machine Learning
Artificial Intelligence
Knowledge Representation and Reasoning
Intro to Deep Learning in Visual Computing
Together with six projects:
Density Estimation and Classification
Unsupervised Learning (K-means)
Classification Using Neural Networks and Deep Learning
Bayesian Networks
Neural Network for Collision Prediction
Insurance Referee Assignment Problem
Computer Vision Today
The cost of the program is $4,500, paid by course. Successful completion counts as 9 of 30 credits to Master of Computer Science at ASU.
More Information
---
JetBrains AI Coding Assistant Now Generally Available
07/12/2023
JetBrains has announced that its AI-powered coding tool is now generally available for its IDEs. The tool was announced earlier in the year but until now has been on limited access.
---
The Pi 5 Breaks The Mold
29/11/2023
The Pi 5 is an exciting development bringing even more power for not much additional cost, but it also signals a bigger change in the Pi line-up, obscured by secretiveness.
More News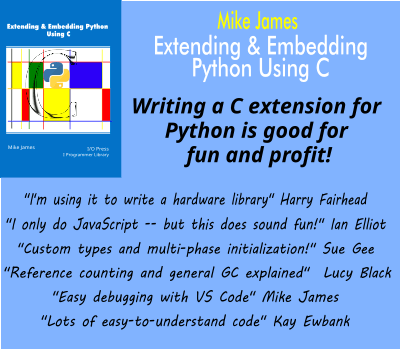 Comments
or email your comment to: comments@i-programmer.info
Last Updated ( Wednesday, 05 October 2022 )