Amazon Makes Machine Learning Courses Available to All
Written by Alex Armstrong
Tuesday, 18 August 2020
Amazon is making the curriculum from its Machine Learning University freely accessible to anybody who wants to view it. Three accelerated online courses are now available and the plan is to offer more in future.
There appears to be an insatiable demand for machine learning engineers, which was rated best job of 2019 by the job search site, Indeed.com. In turn this has led to an explosion of training courses and we have already covered many and varied offering from Coursera, Udacity, edX and Google. Now Amazon is adding its own contributions, making them available for free.
Amazon founded its in-house Machine Learning University (MLU), in which classes are taught by Amazon ML experts, in 2016 and has created a curriculum designed to:
sharpen the skills of current ML practitioners, while also giving neophytes the tools they need to deploy machine learning for their own projects.
According to Brent Werness, an AWS research scientist who is, in effect, MLU's academic director:
Machine Learning University got its start from the idea that we were going to have a difficult time finding enough people with ML skills to meet our needs Universities can't develop students with ML skills fast enough for Amazon, much less for all the other companies out there.
Amazon certainly makes a lot of use of machine learning and not just for its recommendations engines that are so effective at getting its customers to keep on spending. In the blog post on Amazon Science announcing the public availability of MLU courses, Douglas Gantenbein explains:
Machine learning (ML), a subset of artificial intelligence, is at the center of Amazon's business. It's used by teams across the company, from the Supply Chain Optimization team to improve its product forecasts, and the Alexa science team to revolutionize daily convenience for customers, to the Amazon Go team for enabling a checkout-free shopping experience, and by the Amazon.com team, in order to enhance customers' shopping experiences. Moreover, Amazon Sagemaker is an AWS service that provides developers and data scientists the ability to build, train, and deploy machine learning models, attracting customers such as NASA, the National Football League and GE Healthcare.
MLU's core curriculum is challenging, and several courses require a multi-week study of the mathematics that are foundational to ML and AI, but the program also offers accelerated courseware that give students a quick overview of a topic and it is three of these courses that have now been released on You Tube:
Werness states:
"By going public with the classes, we are contributing to the scientific community on the topic of machine learning, and making machine learning more democratic. This field isn't limited to individuals with advanced science degrees, or technical backgrounds. This initiative to bring our courseware online represents a step toward lowering barriers for software developers, students and other builders who want to get started with practical machine learning."
Nine more in-depth courses are to be added before year's end and beginning in 2021, all MLU classes will be available via on-demand video, along with associated coding materials.
There really is a wealth of material out there for anyone interested in machine learning and we have both book reviews and course reviews to help you choose how to spend your time - see below for Related Articles.
More Information
Amazon's Machine Learning University is making its online courses available to the public
---
.NET Aspire Now In Preview
28/11/2023
Microsoft has previewed .NET Aspire, which they describe as stack for building observable, production-ready cloud-native applications. Aspire is included as part of .NET 8.
---
Windows Wallpaper Is Latest Ugly Sweater Design
01/12/2023
Microsoft has made the classic Windows XP wallpaper the design for its shot at this year's ugly sweater options. If, like me, you're wondering how you managed to successfully avoid this as a concept, [ ... ]
More News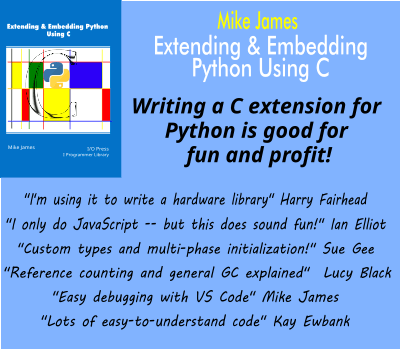 Comments
or email your comment to: comments@i-programmer.info
Last Updated ( Tuesday, 18 August 2020 )