Over 1 Million Enrollments For Intro To Linux on edX
Written by Sue Gee
Monday, 28 September 2020
The Linux Foundation has announced that its Introduction to Linux training course, currently in its sixth edition on edX, has had over one million enrollments. This course was the first on edX from the Linux Foundation and now there are many more.
The first presentation of the Linux Foundation's Introduction to Linux started on August 1st, 2014 and thanks to advance publicity there had been over 140,000 enrollments before it even began. It has recently passed the milestone of over 1 million enrollments, over the various editions of the course and is still open for new enrollments.
This is perhaps hardly surprising given the level of demand for IT professionals. As the Dan Brown explains in his announcement:
With Linux powering all of the world's 500 top supercomputers and the vast majority of mobile devices, along with serving as the backbone of the cloud and the internet itself, it is essential to understand Linux to pursue many IT job roles. Upon completion of this course, students possess a good working knowledge of Linux, from both a graphical and command line perspective, allowing them to easily navigate through any of the major Linux distributions. They can then continue their progress as either a user, system administrator or developer using the acquired skill set.
Another of the reasons for the high level of interest was that Linus Torvald's himself is in the promo video - and as the same video is still used here it is again - just ignore the very end which refers to dates. These days it's self-paced and you start as soon as you enroll:
The course, taught by Jerry Cooperstein of the Linux Foundation, and with an estimated workload of between 40 and 60 hours, helps students develop a good working knowledge of Linux using both the graphical interface and command line across the major Linux distribution families. It is designed for:
"experienced computer users who have limited or no previous exposure to Linux, whether they are working in an individual or Enterprise environment."
No prior knowledge or experience is required, making this free course a popular first step for individuals interested in pursuing a career in IT. There is no cost involved in completing the course, however if you want a verified certificate of completion this costs $199.
Linux Foundation Executive Director Jim Zemlin comments:
"To have introduced over a million individuals to Linux is a tremendous milestone. One of our primary goals is to bring more talent into the open source community, and offering free, high quality training that is accessible to anyone who wants it is essential to achieving that goal. Thank you and congratulations to everyone who has supported these efforts, including our members, instructors, training support team, and the students themselves. We look forward to training the next million!"
Anant Agarwal, edX Founder and CEO responds:
"The Linux Foundation has been an incredible partner of edX for the past six years, bringing dozens of courses in high-tech and in-demand fields to our platform of 34 million learners. Introduction to Linux, their very first offering, has been a true blockbuster – it's one of our top 10 most popular courses of all time. We're thrilled to congratulate Linux Foundation on reaching 1 million enrollments and look forward to bringing accessible high-tech education to countless more learners, together."
Since 2014 The Linux Foundation has brought more than 20 other free training courses on open source projects to the edX platform. The most recent addition was Introduction to Serverless on Kubernetes which we covered in detail in Learn About Serverless with The Linux Foundation on edX. Before enrolling, students should have experience with Python and an understanding of cloud and container technologies. Two other Linux Foundation courses, Introduction to Cloud Infrastructure Technologies and Introduction to Kubernetes can fill in this background.
In 2107 we reported on Introduction to Cloud Foundry and Cloud Native Software Architecture, describing it as a self-paced course that can be completed in 6 weeks at 3-4 hours per week. It too has been revised in the intervening period but remains essentially the same. Its blurb states:
This course is an introduction to Cloud Foundry, including distributions available to end users, an overview of the platform's components, and what it means to be Cloud Foundry certified. The course also includes technical instructions on how to use the command line interface, how applications are deployed, what services are within the context of the system and basic debugging practices.
While these courses are free of charge, if you want to take the final exam and earn a certificate that can be posted on LinkedIn or added to your resume or CV, you need to pay to join the Verified Track.
More Information
Introduction to Serverless on Kubernetes
Introduction to Cloud Foundry and Cloud Native Software Architecture
Related Articles
Learn About Serverless with The Linux Foundation on edX
Professional Credentials For Computer Science Careers
Cloud Foundry Training and Certification
---
Microsoft's Generative AI for Beginners
21/11/2023
A free, self-paced online course about Generative AI is on offer from Microsoft's Azure Cloud Advocates. It's a 12-lesson curriculum targeted at complete novices to LLMs.
---
Holiday Gifts For Programmers
19/11/2023
As Black Friday looms, the well-organized among us are hitting the shops to be ready with our festive gifts, though I doubt many of us are as ready as the friend who told me they've already finished w [ ... ]
More News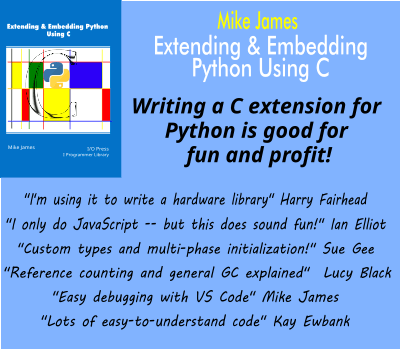 Comments
or email your comment to: comments@i-programmer.info
Last Updated ( Thursday, 03 February 2022 )