Written by Sue Gee
Tuesday, 13 October 2020
Today is being celebrated as Ada Lovelace Day, a event which aims to raise the profile of women in science, technology, engineering and maths. In common with so many event-oriented celebrations, it isn't happening "as per normal". However, there are some future events that celebrate women in STEM.
Ada Lovelace Day (ALD) was founded by Suw Charman-Anderson in 2009. The inaugural celebration took place on March 24th 2009 - a date that has nothing to do with the woman chosen as its emblem, Ada Lovelace. Since then Ada Lovelace Day has taken place on the second Tuesday in October - again not a date associated with Ada, Countess of Lovelace, who was born on December 10th, 1815.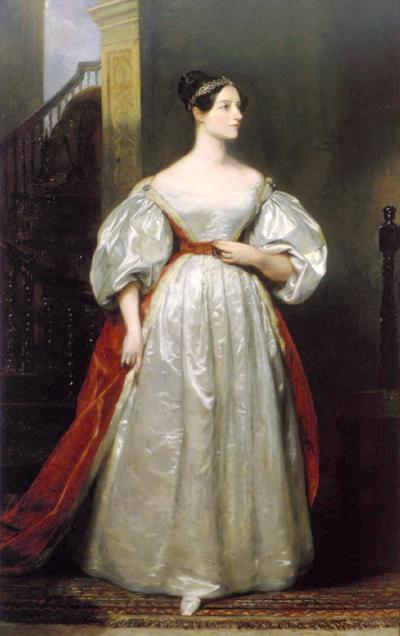 Augusta Ada King, Countess of Lovelace
(December 10,1815 - November 27,1852)
Portrait by Margaret Sarah Carpenter (1836) Source: Wikipedia
So why was a nineteenth century aristocrat chosen to be the symbol of an effort to inspire women to pursue careers in science, technology, engineering and maths, STEM?
The answer is that, due to her involvement with Charles Babbage, she is widely regarded as the person who wrote the first computer program, for more on this theme see our history article, Ada Lovelace, The First Programmer. This achievement has been widely popularized, including in children's books, making hers a name that girls might recognize.
The aim of ALD is to raise the profile of women in STEM by encouraging people us to talk about the women whose work we admire. It is intended as an international and inspirational celebration that helps people learn about the achievements of women in STEM.
The Finding Ada website, responsible for promoting Ada Lovelace Day and coordinating events to mark the occasion, explains the need for this gender-based initiative:
The inspiration for Ada Lovelace Day came from psychologist Penelope Lockwood, who carried out a study which found that women need to see female role models more than men need to see male role models. "Outstanding women can function as inspirational examples of success," she said, "illustrating the kinds of achievements that are possible for women around them. They demonstrate that it is possible to overcome traditional gender barriers, indicating to other women that high levels of success are indeed attainable."
In previous year's the flagship event has been ALD Live, billed as a "science cabaret" presented by comedians and scientists - often the same person. This year, according to the website Ada Lovelace Day is going back to its roots with a day of blogging, Twittering and Facebooking, just like in 2009. It is also hosting five webinars, two of which are still to happen. Both are panel discussions:
The Near Future
What does the near future hold for us? What will the impact of technologies like AI and robotics be?
Sign Up: https://ald20_nearfuture.eventbrite.co.uk
Time: Weds 14 Oct, 05:00 New Zealand; Tues 13 Oct, 17:00 United Kingdom, 12:00 US East Coast, 09:00 US West Coast.
Space, the Next Frontier
How do we responsibly and sustainability explore space?

Sign Up: https://ald20_space.eventbrite.co.uk
Time: Weds 14 Oct, 08:00 New Zealand; Tues 13 Oct, 20:00 United Kingdom, 15:00 US East Coast, 12:00 US West Coast
All five webinars will be available on You Tube and Facebook.
A virtual event celebrating Ada Lovelace Day but taking place on October 16th is chance to hear from women programmers and computer scientists and ask them your questions. What do they really do? Can they make the world a better place? And how can you become one?
This event is open to any young person who is interested in learning about different and exciting careers within computing, programming, computer science, software engineering, etc. Careers in computing are available and suitable for anyone, whether you are currently studying at school or at home, in between education stages or you are a school leaver.
Looking further ahead the Finding Ada Conference, which is:
a fully online global conference for women in STEM and advocates for gender equality
will be held this year on Tuesday 10 November with talks, workshops, Q&As and more available to watch as they are streamed, or in catch-up later. Its three themes are:
Career development: Career advice; professional skills; and personal growth.
Policy and advocacy: Talent acquisition, retention and promotion; returners; business policy, processes and standards; advocacy strategies.
Widening participation: Increasing girls' interest in STEM; navigating academia; increasing diversity and supporting diverse communities.
This year's Women In Tech Festival is also going virtual and will take place on Monday, November 30 and Tuesday, December 1. Tickets cost $149 but a special Ada Lovelace discount of 50% is availble until October 16 from its orgainzers, CRN, by booking tickets here and entering code CRN-Ada-50 at the checkout.
Other Ada Lovelace Day discounts include 10% off at Pimeroni, including the Raspberry Pi 4 - now there's a gadget that would have appealed to Ada.
---
PHP 8.3 Released
28/11/2023
PHP 8.3 has been released with improvements including explicit typing of class constants, deep cloning of readonly properties, and additions to randomness functionality.
---
Magic Prompts For LLMs?
08/11/2023
Are there magic prompts that make LLMs disgorge the results that you want? New research suggests that there are and they are short.
More News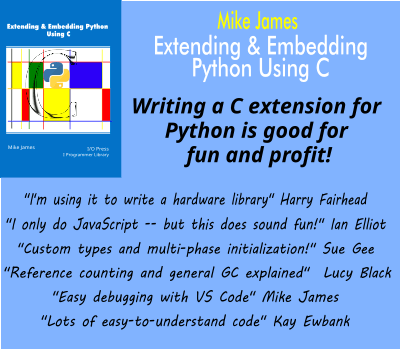 Comments
or email your comment to: comments@i-programmer.info
<ASIN:0141981512>
<ASIN:1783340711>
Last Updated ( Tuesday, 13 October 2020 )