DataCamp For Hands-On Learning
Written by Sue Gee
Thursday, 29 October 2020
DataCamp, the course provider with its focus firmly on data science, has a new logo and a whole new look. It's a good time to see what it has to offer businesses and individuals.
There is high demand for data scientists and jobs in the area are well remunerated which is two reasons why we repeatedly look at ways to break into this area. Recently we've covered learning opportunities from Udacity, Coursera and edX, but we've only ever mentioned DataCamp in passing, even though co-founder Martijn Theuwissen described it in an interview earlier this year as:
the leading platform for learning Data Science that combines interactive technology with expert instructors.
Asked about the way in which DataCamp helps enterprises train their workforces he said:
The most critical element is making Data Science training an ongoing process. We stress to our enterprise clients that learning shouldn't be a "one and done" process. This is especially important in a dynamic space like Data Science. Enterprises must ensure their Data Science learning programs are repeatable and measurable. Continuous learning is now the norm. The list of tools and skills needed to solve real business problems is growing quickly. Professionals are now at a time when ongoing learning is critical to remaining relevant. That's true across all enterprise organizations, but especially in the data world.
In the blog post announcing the new DataCamp look, the team writes:
We've grown to nearly seven million learners strong in more than 180 countries, with 1,600+ companies and 3,000+ academic institutions all learning on DataCamp.
DataCamp isn't only for academic institutions and its enterprise customers - it offers the same interactive courses to individuals.
Its most popular courses include 4-hour introductions to Python, R and SQL. Aimed at beginners they quickly get you up to speed with short video tutorials interspersed with hands on coding exercises. There are also courses at Intermediate and Advanced level and they are arranged into skill tracks and career tracks, either of which can be followed at your own pace while gaining hands-on experience while advancing your data science skills.
While the first chapter of all its course can be tried for free, if you want to go further the cost is $25 per month, billed annually. This gives access to over 335 courses, 14 career track and over 50 skill tracks. It also gives subscribers unlimited skill assessments using its proprietary adaptive assessment tool DataCamp Signal™, that provides instant feedback not only your onn score but also how well you perform compared to your peers. An assessment, one of which is included in DataCamp's free tier, leads to personalized learning recommendations and once your completed your learning recommendations, retake assessments to see how much you've improved and what you still need to work on.
DataCamp's Standard subscription plan includes access to unlimited practice challenges - the third elements of its "Assess, Learn, Practice, Apply" learning methodology, but for the fourth stage, Apply you need the Premium Subscription ($33.25 per month) which includes 80+ projects,for Python,R and SQL, in which you solve real world problems. There are now two types: Guided Projects in which you are provided with step-by-step tasks and the new Unguided projects without step-by-step tasks but with the safety net of code-along videos in which you can see how an instructor finds one of the many possible solutions.
More Information
Related Articles
What is a Data Scientist and How Do I Become One?
Data Scientist Best Paying Entry-Level Job Says Glassdoor
Data Scientist or Data Engineer? Choose Your Path On Udacity
New Data Science Masters From Coursera
New Data Science Masters On edX
Machine Learning Engineer Rated Best Job 2019
---
Liberica Joins The Java CRaC Train
04/12/2023
CRaC is a novel technique that makes the JVM faster to start.
Liberica's JDK build has just added support for it. Here are the details.
---
Windows Wallpaper Is Latest Ugly Sweater Design
01/12/2023
Microsoft has made the classic Windows XP wallpaper the design for its shot at this year's ugly sweater options. If, like me, you're wondering how you managed to successfully avoid this as a concept, [ ... ]
More News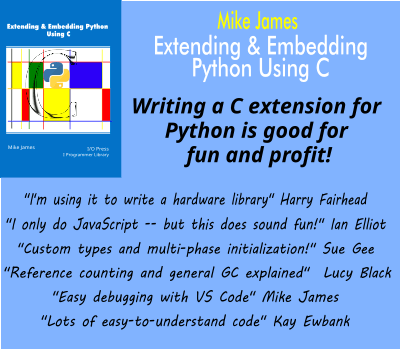 Comments
or email your comment to: comments@i-programmer.info
Last Updated ( Friday, 30 October 2020 )