Hour of Code Teaches AI For Good
Written by Nikos Vaggalis
Monday, 07 December 2020
For the 2021 Hour of Code see Computer Science Everywhere
It's the time of year when the world-class Hour of Code once more commences; just an hour to introduce coding to the uninitiated. This is not just an article about Code.org alone, but a wider look at its emphasis on AI for a new generation.
Integrated into the larger worldwide annual Computer Science Education week, this year it takes place from December 7 to 11.Hour of Code's novel mission has always been to get everybody coding, aged from 4 to 104, by providing:
A one-hour introduction to computer science, designed to demystify code, showing that anybody can learn the basics, and broadening participation in the field of computer science.
It tries to spread this kind of excitement to the widest audience possible by empowering anyone who wants to, to register and set up such an event as well as to publicize it on the Hour of Code website in order to make it available to anyone regardless race, sex, age or state.The next step is to go through one of the many Hour of Code tutorials available, translated in a multitude of languages, which this year particularly focus on AI.
This new emphasis is because this year Code.org has joined forces with Microsoft to teach AI and ethics from elementary to high school level.This is an attempt to explain the benefits AI can bring to society, but at the same time also warn of the dangers of it being misused, like the biases potentially introduced.
Thanks to Microsoft's sponsorship, Code.org has added new content such as a video series on AI featuring Microsoft CEO Satya Nadella, which touches on a number of topics:
How AI Works
What is Machine Learning?
AI: Training Data & Bias
How Neural Networks Work
How Computer Vision Works
Ethics & AI: Equal Access and Algorithmic Bias
Ethics & AI: Privacy & the Future of Work
The sponsorship has also enabled Code.org to launch its trademark AI tutorial, AI for Oceans, globally. AI for Oceans isn't new and to know more about it see my coverage from 2019 - AI for Oceans - Kids Use Computer Science For Good. In that report we find the answer as to why the focus has shifted from mere coding to AI and Machine learning :
Teaching coding isn't enough any longer. Kids should also be taught the concepts of AI at the same time.Things evolve rapidly and familiarization with AI from school age is the new norm among the tech education industry.
The coming generations should be able to cope in a landscape shaped by the 4th Industrial Revolution. The reasoning goes that in the near future and in one way or another, AI will affect most aspects of our lives, therefore kids should not just become consumers of this technology, they also have to be able to work with it in order to create solutions which collectively will make the world a better place.
That's what Code.org is attempting to reflect with its new Hour of Code for 2019. In "AI for Oceans" students in Grade 3 and above learn about AI by using it to clean our Oceans.
In a mix of tiny video talks and interactive gaming activities, students are introduced to the concepts of AI, specifically machine learning, by being tasked with teaching a ML algorithm how to tell fish from garbage.That way learning and doing good at the same time.
AI for Oceans, together with this year's new resources provided by Code.org on AI can be found at http://code.org/ai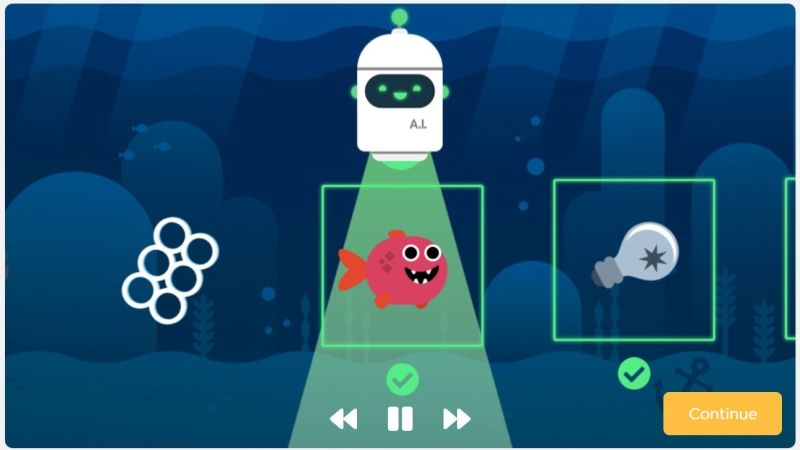 That's the one aspect of AI that these lessons try to teach. The other is teaching about the bias that can creep into AI's decision making process and how to mitigate it.
Microsoft tries to address the matter in two of its sponsored videos, "AI: Training Data & Bias" and "Ethics & AI: Equal Access and Algorithmic Bias", but since it's kids we are talking about I would also use gamification by complementing the videos with a game called "Survival of the Best Fit" which I covered in the article How AI Discriminates:
"Survival of the Best Fit" is an educational game developed by New York University that demonstrates practically how Machine Learning algorithms can make decisions based on bias.
The game gives you the role of a CEO of a newly funded company which has secured funding and is in the phase of recruiting personnel to staff it.
Of course, ML algorithms require data sets to be trained upon, so you feed them the CV's of the candidates accepted so that the algorithm can identify the way you think and the values you take into account in hiring. Turns out, the dataset is too small for the algorithm to work, so you end up also feeding it by using a commodity dataset used by a larger company such as Google, because Google can't go wrong, right?
Things pick up in pace significantly, until you get hit with complaints that some very qualified candidates to have been rejected by the algorithm. Now you are tasked with answering "why", which it turns out is not easy to answer.
So what happens? read the article for the answer.
On a more serious note, and at a higher level, because the ethical implications of applying such a novel technology are far reaching, the European Commission last year released a set of ongoing guidelines on how to build AIs that can be trusted by society.This initiative provides the framework under which AI should behave in promoting the so called "Trustworthy AI":
It should be lawful, complying with all applicable laws and regulations.


It should be ethical, ensuring adherence to ethical principles and values.


It should be robust, both from a technical and social perspective since, even with good intentions, AI systems can cause unintentional harm.
As to why ?
We believe that AI has the potential to significantly transform society. AI is not an end in itself, but rather a promising means to increase human flourishing, thereby enhancing individual and societal well -being and the common good, as well as bringing progress and innovation.
In particular, AI systems can help to facilitate the achievement of the UN's Sustainable Development Goals, such as promoting gender balance and tackling climate change, rationalizing our use of natural resources, enhancing our health, mobility and production processes, and supporting how we monitor progress against sustainability and social cohesion indicators.
To do this, AI systems need to be human-centric, resting on a commitment to their use in the service of humanity and the common good, with the goal of improving human welfare and freedom.
While offering great opportunities, AI systems also give rise to certain risks that must be handled appropriately and proportionately. We now have an important window of opportunity to shape their development. We want to ensure that we can trust the sociotechnical environments in which they are embedded.
Check my Ethics Guidelines For Trustworthy AI for more.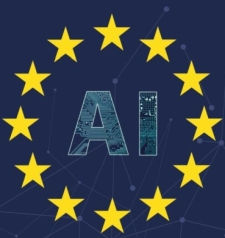 AI for Oceans aside, Microsoft continues on educating young people to use AI for good by releasing five new lessons on the Minecraft: Education Edition platform that challenge students to use AI to help in a range of real-world scenarios: to preserve wildlife and ecosystems, help people in remote areas, and research climate change.That's in extent to the free lessons it made available last April at the start of the pandemic, because:
now that schools are closed, you have to keep the kids occupied somehow. What better way to learn and educate through Minecraft?
In there you could find worlds to explore like "Mount Olympus" or "International Space Station".More on that in Minecraft Education Edition Worlds Available For Free.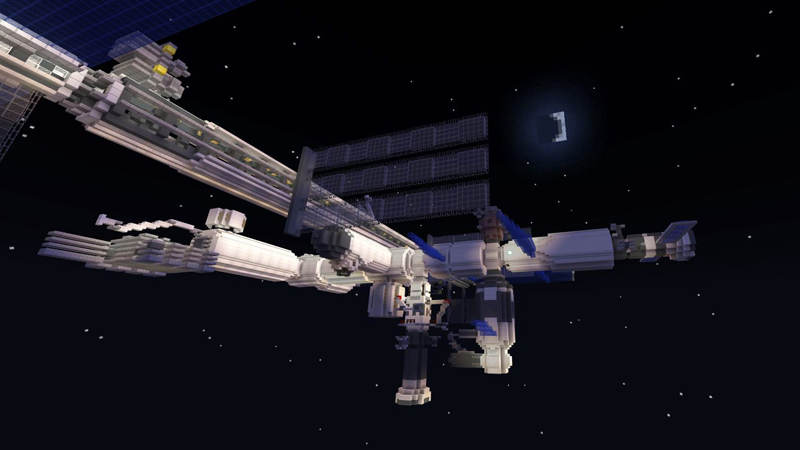 We recently reported on the news that Microsoft's new Hour Of Code Adds Lessons In Unconscious Bias in a Minecraft game that not only imparts coding skills but also gets kids practicing inclusion and empathy along the way.
On top of Microsoft launched the Minecraft Computer Science Curriculum back in 2019 targeted at students in the age range 11 to 16.30 hours of material teaching students the merits of writing code to automate tasks using the core concepts of computational thinking including Artificial Intelligence.
The reasoning behind that launch was that
Many kids are already familiar with the world of Minecraft since it's a very popular collaborative game in which characters survive by performing tasks such as chopping, hunting or mining.This curriculum requires students to understand the merits of writing code to automate such tasks using the core concepts of computational thinking.
You can find the all the details in Computer Science Curriculum From Minecraft.
So coding is the new norm that gets pushed on younger ages and it's already paying dividends as young coders solve life's problems according to a news item from The Guardian, shared on MSN:.
Adarsh Ambati, 15, San Jose, California came up with an idea for a contactless vital signs monitor which he developed in 9 months.


Raphaël Wreford, 13, London made a video game for blind people.


Fiona Geary, 13, West Cork who made a website about mindfulness.
It's no coincidence that governments around the world try to incorporate AI into their schools' curricula. We've witnessed an ongoing attempt by the US government in Artificial Intelligence for K-12.
In this context, Code.org's latest initiative provides a very good introduction to the basic notions of what AI is and what it can be used for, as well as how to code it.

The saying goes that every new generation shakes things up to advance our civilization further. This time it's the AI generation that will take the lead.Will they manage to accomplish everything laid out in the prophetic How Will AI Transform Life By 2030 Initial Report?
It's a report that monitors and assesses the socio-economic implications AI will have on eight major aspects pertaining to a typical North US city citizen's life: transportation; domestic service; healthcare; education; aid for low-resource communities; public safety and security; employment and workplace; and entertainment.
Time will tell, soon enough.
More Information
Computer Science Education Week
Code.org Learn about Artificial Intelligence (AI)
Related Articles
AI for Oceans - Kids Use Computer Science For Good
Ethics Guidelines For Trustworthy AI
Hour Of Code Adds Lessons In Unconscious Bias
Minecraft Education Edition Worlds Available For Free
Computer Science Curriculum From Minecraft
Artificial Intelligence for K-12
How Will AI Transform Life By 2030? Initial Report
Coding the future: the tech kids solving life's problems
To be informed about new articles on I Programmer, sign up for our weekly newsletter, subscribe to the RSS feed and follow us on Twitter, Facebook or Linkedin.
---
Apache Arrow Adds New View Data Types
27/11/2023
Apache Arrow 14 has been released with new view data types for columnar formats, and a wide range of other improvements.
---
Microsoft Launches Secure Future Initiative
16/11/2023
Microsoft has launched the Secure Future Initiative, a focus on improving security that includes software development, new identity protections, and faster responses to vulnerabilities.
More News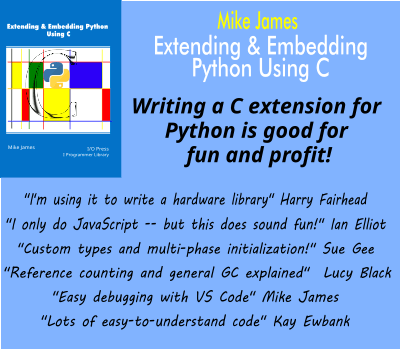 Comments
or email your comment to: comments@i-programmer.info
Last Updated ( Saturday, 13 November 2021 )