Revealing The Top Skills For 2023
Written by Janet Swift
Monday, 16 January 2023
When it comes to the skills that are going to be in demand in the coming year, what can we learn from the 2023 HackerRank Developer Skills Report? It probably comes as little surprise that Data Science is high on the list, but in terms of the increase of demand REST API comes out top.
We have already reported on HackerRank's latest findings about the most in-demand programming languages which reveal that Java is firmly the most in-demand language and TypeScript is the one with the greatest increase in demand, see HackerRank Reports On Language Demand At Work. This time the focus is on the demand for specific skills as measured by the number of assessments carried out on its test platform which is used by both hiring managers trying to identify the best candidates to employ and by individual developers - those being recruited and those looking to improve their performance on these tests.
HackerRank findings on the demand for skills is based on the volume of assessments on its platform involving a combination of frameworks and "discipline-level skillsets", such as .NET and Data Visualization. To gage which technical skills employers are actively looking for HackerRank reported the total number of "mandatory skills tests", that is assessments where hiring managers required specific skills:
According HackerRank:
Problem Solving is the most popular skill by demand, by a healthy margin. It is also more foundational. It's about understanding data structures and algorithms, so it's not surprising to see it up top. Think of it more as a general competency check, especially for more junior talent.
Machine Learning remains the leading "discipline" by demand and its growth outpaces the overall market. Machine learning has been an in-demand skill for several years and we don't see that changing.
There is a tendency for Machine Learning to be lumped together with Artificial Intelligence and/or with Data Science. While this might be construed as ignorance of these areas of expertise you can see why. Machine learning provides the source material for AI and uses the techniques that we used to call statistics before we relabelled them. HackerRank has three other areas of Data Science to the skills it has tests for - Data Wrangling, Data Visualization and Data Modeling and while the number of tests for these skills is small they are increasing three to four times faster than the overall trend, which at 140% already shows healthy growth.
As shown in the chart below, as far as the top skills were concerned the one that showed the strongest growth was REST API. According to the report:
Indexed against market growth, REST API grew by 179%, outpacing any other skill in the top 5. While most languages and skills experienced a dip in mid-2022, REST API kept on chugging. There seems to be a sustained and growing demand for developers who know how to connect all the things.
HackerRank also had some interesting findings from the developer - i.e. test-taker - side of the coin revealing that by far the most popular skill to answer questions on was Problem Solving. In fact the number questions on Problem Solving that developers engaged with (234,772) was nearly double the total of the other 14 skills combined (123,482)!
This chart also indicates the overall growth of HackerRank's testing platform as in 2021 the corresponding were 147,952 tests on Problem Solving and 44,449 on other skills, a ratio of more than 3:1. Commenting on this narrower gap HackerRank observes:
Foundational skills like Problem Solving will always rank highly, but we're seeing more specialized skills gaining ground, and that's reflected in year over year growth.
HackerRank singles out Data Scientists candidates as being the most motivated by virtue of attempting many more tests than the average.:
The report explains:
While not a perfect metric, attempt rates can be used as a loose proxy for interest or motivation. Higher assessment attempt rates indicate higher interest, more engaged candidates, and better targeting by the talent acquisition team.
When looking by role, data scientists lead with an attempt rate 8 percentage points above the average. They're followed by software engineer interns, cloud security and cybersecurity engineers, and site reliability engineers (SREs).
The lowest attempt rates are associated full-stack engineers, data analysts, and cloud engineers.
Another finding is the longer assessments, those over 2 hours in length are five times more popular than the average while the normal length ones (1-2 hrs) are 20% less popular than the average. Again the report explains:
Long assessments achieved a notably higher attempt rate than either short or regular assessments. This can seem bewildering until you consider a candidate's place in the hiring process. A candidate being offered a longer assessment is probably further along, and therefore more engaged and willing to take an assessment. We also found that mid- and senior-level candidates are more likely to attempt longer duration assessments than short and regular duration tests.
More Information
2023 HackerRank Developer Skills Report

Related Articles
HackerRank Reports On Language Demand At Work
To be informed about new articles on I Programmer, sign up for our weekly newsletter, subscribe to the RSS feed and follow us on Twitter, Facebook or Linkedin.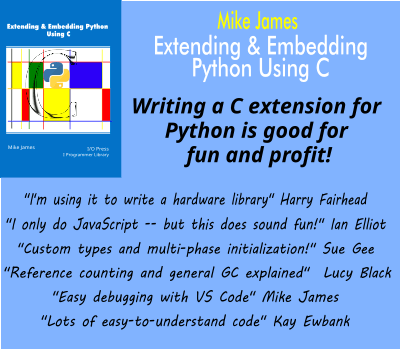 Comments
or email your comment to: comments@i-programmer.info
Last Updated ( Monday, 16 January 2023 )