Take Vanderbilt's Prompt Engineering for ChatGPT For Free
Written by Nikos Vaggalis
Thursday, 15 June 2023
Prompt Engineering is the latest topic that is proliferating online classes, with providers eager to join in, catch up with and go further than each other. Here is a new offering from a pedigree source.
ChatGPT has been heralded as a tool that can work like a programmer, like a health professional, all the way to like a therapist. The quality of the answers and guidance
you receive by interacting with the bot varies depending on the quality of the questions you feed it with.
Prompt Engineering is key to the art of harnessing ChatGPT to help you be more productive in personal and professional life. It is an emerging skill that could land you you next job as companies look for specialized talent in this area.
Many institutions will be eager to jump on the bandwagon after DeepLearning in collaboration with OpenAI launched ChatGPT Prompt Engineering for Developers, covered by IProgrammer in Free Course On ChatGPT Prompt Engineering. Already Vanderbilt University has followed the trend with its Prompt Engineering for ChatGPT which defines Prompt Engineering, as an increasingly crucial skill as large language models like ChatGPT rise in popularity, as:
the process of crafting high-quality inputs to generate high-quality outputs
During the course student's learn to build basic prompts and gradually move to more involved ones till they master their interaction with ChatGPT. It's hosted on Coursera and free to take, but learners can opt for the verified path with a certificate on completion for $49. It is self-paced and quick to complete with an estimated time of completion as low as 18 hours and while it can conveniently be spread over a period of 6 weeks one motivated student was able to complete over a weekend and gave it a 5-star rating.
It is included in Coursera Plus which currently has a promotion for new users - see Take a Plunge Into Learning -Try Coursera Plus for $1.
The syllabus outline is:
Week 1 Course Introduction
Motivating Example: Building a Meal Plan with a Fusion of Food from Ethiopia and Uzbekistan that is Keto
Overview of the Course
Motivating Example: Act as a Speech Pathologist
Setting Up an Account and Using ChatGPT
What are Large Language Models?
Randomness in Output

Week 2 Introduction to Prompts
What is a Prompt?
Intuition Behind Prompts
Everyone Can Program with Prompts
Prompt Patterns
The Persona Pattern
Introducing New Information to the Large Language Model
Prompt Size Limitations
Prompts are a Tool for Repeated Use
Root Prompts
Week 3 Prompt Patterns I
Question Refinement Pattern
Cognitive Verifier Pattern
Audience Persona Pattern
Flipped Interaction Pattern
Week 4 Few-Shot Examples
Few-shot Examples
Few-shot Examples for Actions
Few-Shot Examples with Intermediate Steps
Writing Effective Few-Shot Examples
Chain of Thought Prompting
ReAct Prompting
Using Large Language Models to Grade Each Other
Week 5 Prompt Patterns II
Game Play Pattern
Template Pattern
Meta Language Creation Pattern
Recipe Pattern
Alternative Approaches Pattern
Week 6 Prompt Patterns III
Ask for Input Pattern
Combining Patterns
Outline Expansion Pattern
Menu Actions Pattern
Fact Check List Pattern
Tail Generation Pattern
Semantic Filter Pattern
By completing it, graduates are expected to have gained a good grasp of how to
apply prompt engineering to effectively work with large language models, like ChatGPT
use prompt patterns to tap into powerful capabilities within large language models
create complex prompt-based applications for your life, business, or education
Having myself experienced the power of ChatGPT in aiding me in my IT/technical endeavors, I'm eager to find out how to tweak my inputs to squeeze the best answers out of the bot, on topics of a much wider scale. Vanderbilt's Prompt Engineering course is right on track for that purpose.
More Information
Prompt Engineering for ChatGPT
Related Articles
Free Course On ChatGPT Prompt Engineering
To be informed about new articles on I Programmer, sign up for our weekly newsletter, subscribe to the RSS feed and follow us on Twitter, Facebook or Linkedin.
---
Kaggle Contest To Detect Chatbot Essays
03/11/2023
As LLMs like ChatGPT rapidly improve their ability to generate text similar to human-written content, educators have very real concerns about how to distinguish between students own work and that [ ... ]
---
Windows Wallpaper Is Latest Ugly Sweater Design
01/12/2023
Microsoft has made the classic Windows XP wallpaper the design for its shot at this year's ugly sweater options. If, like me, you're wondering how you managed to successfully avoid this as a concept, [ ... ]
More News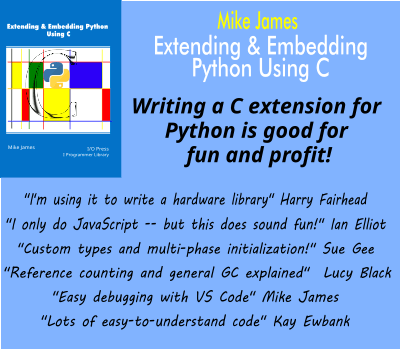 Comments
or email your comment to: comments@i-programmer.info
Last Updated ( Friday, 14 July 2023 )