Take a Plunge Into Learning -Try Coursera Plus for $1
Written by Sue Gee
Friday, 09 June 2023
A survey of Coursera learners reveals that over three quarters of them had experienced a career benefit as a result of their online studies. At the moment Coursera Plus has a very special offer for anybody who doesn't have an active account - you can try Coursera Plus Monthly for just $1.
Disclosure: When you make a purchase having followed a link from this article, we may earn an affiliate commission.
The $1 offer runs until June 22, 2023 and is for new Coursera Plus subscribers only. It is void in India
Coursera's gamble is that if you are a person who loves learning - at other research has shown that on the whole programmer's are - you'll want to continue with Coursera Plus, which costs $59 for a monthly subscription or $399 for an annual one and gives you unlimited access to 7,000+ courses from world-class universities and companies like Yale, Google, Microsoft, Salesforce and others, all in one subscription.
Not everything in Coursera's catalog is included in Coursera Plus. In particular, it doesn't cover degrees or MasterTrack™ Certificate programs or any of the professional certifications offered by IBM. Meta's Professional Certificates are included and so are Google's Career Certificates. At beginner level with no prerequisites and designed to teach you in-demand skills and make you job-ready within six months. As well as the recently launched Google Cybersecurity Professional Certificate, the topics covered include IT Support, Data Analytics, Project Management and UX Design, all areas where there is a skills gap with more job vacancies than candidates to fill them.
Google's career certificates are popular because they are effective in imbuing the skills that employers are looking for. A survey conducted by Coursera of 10,000 graduates of the program found that 75% of those who earned a Google Career Certificate reported that it helped them in their career. Of those who reported a positive impact, 56% said it helped them get a new job, 29% said it helped them get a raise, and 25% said it helped them advance in their current role.
A similar level of satisfaction was reported in Cousera's Learner Outcomes Report 2023 which was based on a web survey with a sample of 55,648 respondents who completed a course, Professional Certificate, Specialization, University/MasterTrack Certificate, or degree program on Coursera between June 1, 2021 and September 30, 2022. Overall, 77% of learners reported career benefits including both tangible outcomes such as gain a new job, receiving a promotion or increasing pay, and intrinsic outcomes such as improving performance at work and feeling more knowledgeable. The benefits were felt most in developing economies where the percentage rose to 91% of learners.
In addition 95% of learners report personal benefits from learning on Coursera - 62% increased their confidence and nearly half felt they have more opportunities for career growth.
Coursera also reports:
As learners gain confidence, they want to continue to grow. Nearly all (98%) learners intend to continue learning, with 38% planning to enroll in an online or in-person degree program, and 75% intending to enroll in another course or program on Coursera.
So from Coursera's point of view, launching the Coursera Plus $1 Offer campaign to attract new learners is perfectly sound. But equally if you've been thinking about trying out an online certification program this offer is one that is well worth snapping up - and is available by following this link - Coursera Plus $1 Offer.
Having created a Coursera account the problem is what to choose - although of course you can make multiple choices. There are Specializations at levels from beginner to advanced in Python, JavaScript, C++, Machine Learning, Computer Vision, Natural Language Processing - simply search the Coursera Plus with the keywords that reflect your interest.
More Information
Coursera 2023 Learner Outcomes Report (pdf)
---
Google Maps Adds New APIs
04/09/2023
Google is trying out new map styles and has added new environment APIs to its Maps Platform. The Google Maps Platform is a set of APIs and SDKs that can be used to embed Google Maps into mobile apps a [ ... ]
---
Introducing The LiveCodes Code Playground
20/09/2023
LiveCodes is a groundbreaking code playground with unique features. And it is free too. Currently in Beta. Let's look into it.
More News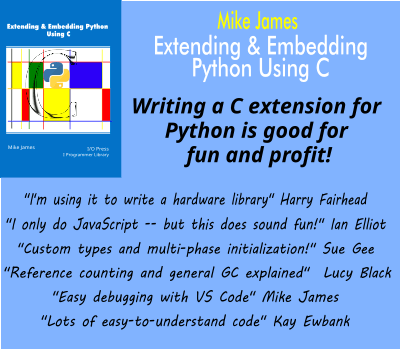 Comments
or email your comment to: comments@i-programmer.info
Last Updated ( Friday, 09 June 2023 )