Coursera Expands Partner Network
Written by Sue Gee
Monday, 23 July 2012
Coursera recently announced twelve new partnering universities. Although its course catalog has expanded, computer science courses still predominate.
Coursera launched in April with just four contributing universities: Stanford, Princeton, Michigan and Pennsylvania. The new recruits include nine further US elite institutions: Georgia Tech, Duke University, University of Washington, Caltech, Rice University, Johns Hopkins University (School of Public Health), UCSF, University of Illinois Urbana-Champaign, University of Virginia; plus three from outside the USA: the University of Toronto, Canada University of Edinburgh, Scotland and Ecole Polytechnique Federale de Lausanne (Switzerland).
Andrew Ng, who co-founded Coursera with former Stanford colleague Daphne Koller, said:
"We're trying to work with top universities with high academic standards and good teaching."
If you are not already familiar with this online model for delivering university-level content to a worldwide online audience of students the Coursera promo video gives you the idea:
The Coursera team has also grown - recruiting more than 20 non-academic staff to work on course operations, website engineering and design and business development and it now has a total of around $22 million in funding. This is only a third of the sum that edX, the partnership between MIT and Harvard, has been pledged but, while edX has yet to announce courses, Coursera's partners are already delivering.
Coursera already had the largest curriculum among the three three MOOC providers we've been following over the past few months and as a result of this influx it now offers 111 courses in 16 categories.
At least six of these categories are ones that are developer related and the best way to find out about them is to course explorer and sign up for some classes. Possibly because so many of us have been signing up Coursera boasts 1.5 million course enrollments, and around 680,000 registered students.
There are pundits who are predicting that we are witnessing the start of the end for conventional education and that online courses will in a short time sweep away the existing university infrastructure and replace it by something more lightweight and effective. This is the approach advocated by Udacity which, according to Sebastian Thrun, hopes to be able to offer complete computer science degrees in the not-too-distant future.
The Coursera model however is to supplement traditional classroom-based courses and to incorporate online learning within conventional degree programs. Its new partners appear to endorse the idea known as "flipping the classroom" that by replacing some lectures with online modules that students can work through outside the classroom, class time is available for more interactive projects and exercises.
Universities are hoping that experimenting with MOOCs will help develop new teaching techniques. Philip Zelikow, the associate dean for graduate academic programs at Virginia commented:
"In a way it's a large R&D project, where we get to participate with a lot of universities that we regard as our peers."
It is to be hoped that some of this research can be devoted to exploring how online technology can not only give mass access to course content but also improve the educational experience for individual students in order to bring MOOCs out of the dark ages and properly into the 21st century.
More Information
Related Articles
Coursera Raises $16M and Plans Wide Range of Courses
Sebastian Thrun Resigns from Stanford to Launch Udacity
Harvard and MIT Join Forces in edX
Dozen Free Online Computer Science Courses
Online Computer Science Education for Free
Peter Norvig On The 100,000-Student Classroom
MOOCs Fail Students With Dark Age Methods
Summer SALE Kindle 9.99 Paperback $10 off!!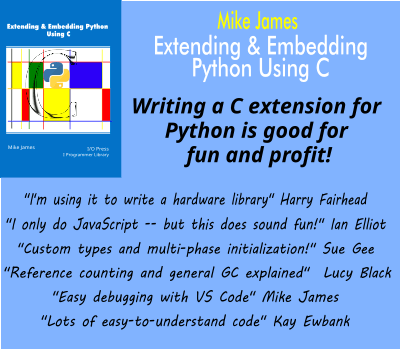 Comments
or email your comment to: comments@i-programmer.info
---
ChatGPT And Excel Another Coding Threat?
06/09/2023
We have been considering the role of coding copilots in helping skilled programmers create code, but what happens when large language models attempt to create a spreadsheet? Is this just another way t [ ... ]
---
AI Beats Theory And Racing Drone Pilots
17/09/2023
Which is better - traditional optimization theory, human pilots or AI reinforcement learning? The answer is, of course, AI but perhaps not for the reasons you might suppose.
More News
Last Updated ( Tuesday, 24 July 2012 )