Harvard and MIT Join Forces in edX
Written by Sue Gee
Wednesday, 02 May 2012
Even more free online courses will hit the world wide web this fall thanks to a joint venture by Harvard and MIT.
MIT and Harvard have committed $30 million each in institutional support, grants and philanthropy to launch edX, an east-west coast collaboration that will deliver "near-term course offerings" from both institutions.
While benefitting students around the world by providing free access to undergraduate and graduate level courses, edX is also intended to contribute to the experience of campus-based students of the two institutions. One of its primary goals is to improve teaching and learning on campus by supporting faculty from both universities in conducting significant research on how students learn. Harvard President Drew Faust said:
"edX gives Harvard and MIT an unprecedented opportunity to dramatically extend our collective reach by conducting groundbreaking research into effective education and by extending online access to quality higher education."
MIT's Anant Agarwal, who has led the development of the MITx platform will become first president of edX and it seems that the prototype MITx course currently underway is the now the testbed for future edX courses.
Students on Professor Agarwal's course on Electronics and Circuits have now completed the mid-term exams and are now in a position to comment on all the elements of the prototype - videos, quiz questions, homework, exams, forums and feedback.
About the course itself a member of the I Programmer team taking it, said
This is a challenging course. I'm not entirely sure what level it is supposed to be at but it's not for the beginner - at least not without a lot of hard work. My electronics has been dormant for a decade or so but I would have struggled without it and having physics and maths certainly helps.
Commenting on the MITx interface he said.
There's a lot to it. There was an introductory module introducing all the elements but even so I keep on finding more, It's of a high quality and very functional, although perhaps not as intuitive as it could be given that it still has hidden corners!
There are two types of video lectures. The vast majority are of voice over whiteboard variety and the transcription is valuable. In many ways I prefer to read along rather than listen. Then each session has a "live lecture" and this gives a sense of community. There is a forum, where questions are dealt with mostly by the community.
One of the most impressive aspects of this course is its assessment:
It goes way beyond multiple choice while at the same time providing instant feedback. At first I found it odd that the homework was marked on the spot - surely this meant you could cheat.
The reality is that although you can submit the answer as often as you want it's a pretty foolproof system and the only way you can get top marks is if you understand - and being able to return to the questions as often as you want to, motivates to work at the assgnments.
The mid-term exam was an eye opener as it took a similar format to the homework, with answers marked as soon students pressed the submit button, but they only had three chances to get the answer right. For subjects where where there are right and wrong answers this model seems to work. Whether it translates to a wide range of topics remains to be seen.
Last month we reported that Coursera, a non-profit organization had been awarded $16 million venture capital funding to bring content from several "top-tier" US educational institutions including Stanford, Princeton and Berkeley with the aim delivering humanities as well as STEM subjects. Meanwhile Udacity has been established at a distance from any existing institution with its computer science content devised by both academics and practicing programmers.
Which model is going to appeal most to students and which will gain credence with employers?
More Information
Related Articles
Anant Agarwal Heads Online Learning at MIT
Online Computer Science Education for Free
MITx Experimental Course Announced
Coursera Raises $16M and Plans Wide Range of Courses
Sebastian Thrun Resigns from Stanford to Launch Udacity
Summer SALE Kindle 9.99 Paperback $10 off!!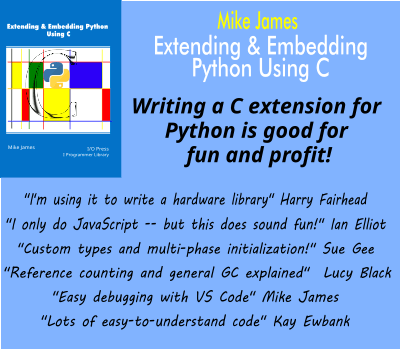 Comments
or email your comment to: comments@i-programmer.info
To be informed about new articles on I Programmer, subscribe to the RSS feed, follow us on Google+, Twitter, Linkedin or Facebook or sign up for our weekly newsletter.
---
AI Beats Theory And Racing Drone Pilots
17/09/2023
Which is better - traditional optimization theory, human pilots or AI reinforcement learning? The answer is, of course, AI but perhaps not for the reasons you might suppose.
---
Deno 1.36 Improves Security
07/09/2023
Deno 1.36 has been released with improvements to security and to testing and benchmarking APIs. The team says there are also more robust Node.js and npm package support, and language server improvemen [ ... ]
More News
Last Updated ( Monday, 23 July 2012 )