Students Flocking to Computer Science
Written by Sue Gee
Sunday, 14 September 2014
Harvard's CS50, the school's Introduction to Computer Science course for undergrads, has attracted record numbers of students this semester.
This reinforces a trend we noted in March 2014 of computer science enrollments being on the up in response to good job prospects for those with a qualification that encompasses it.
Source: Harvard Crimson
According to data released by Harvard College's Faculty of Arts and Sciences Registrar's Office the course CS50: Introduction to Computer Science I, has attracted a record-breaking 818 undergraduates this semester. This is the largest enrollment in the course's 30-year history and is also the largest class offered at Harvard in the last five years.
The Harvard Crimson also reports that last fall, about 700 students enrolled in the course, placing it second only to "Principles of Economics," with 764 students, which this time around is the second largest course, enrolling 711.
CS50 is taught by David J. Malan who, together with other computer science professors considers that the boost in enrollment stems from increasing Harvard-wide and nation-wide interest in computer science.
The Harvard Crimson quotes Harry R. Lewis, former dean of the College and current director of undergraduate studies for Computer Science, as saying:
"Harvard students are smart people. They have figured out that in pretty much every area of study, computational methods and computational thinking are going to be important to the future."
This semester Lewis's own course Computer Science 121: "Introduction to the Theory of Computation," has also enrolled more students (153) than ever before.
The fact that the number of Computer Science concentrators at Harvard has increased each year for the past five years, from 86 in 2008 to 153 in 2013 shows that the message that gaining a CS degree is good for your employment prospects is being taken notice of.
CS50 has a good reputation. A comment on the Harvard Crimson news item reads:
It's a great course -- I'm glad to see Professor Malan making CS a popular option for students. Good job Professor Malan!
Anyone who is interested in what and how it teaches students can listen in by auditing in CS50x on the edX platform where it is available as a self-paced course with the lectures by David Malan from the 2011 presentation of the course. It was one of the original courses offered by edX in 2012 and when it debuted it was described as a:
demanding but doable introduction to the intellectual enterprises of computer science and the art of programming
CS50x is for students with or without prior programming experience and the latest course description states that requires completion of 9 problem sets (10 to 20 hours each) plus final project. One of its main recommendations it that it could start you on an educational path, either MOOC-based on campus based or a mixture, that could open up employment prospects.
Update July 2018
The current version of CS50 on edX is CS50x 2018 which uses Scratch as its introductory language before moving on to C and to Python
There are now a series of follow-on courses from CS50x on the edX platform covering web programming, mobile app development, and game development respectively. See More CS50 Courses on edX.
---
Hydra Turns PostgreSQL Into A Column Store
13/11/2023
Hydra is an open-source extension that adds columnar tables to Postgres for efficient analytical reporting. Version 1.0 is generally available.
---
OpenAI Announces Improved Models And APIs
13/11/2023
OpenAI has announced new and improved models and APIs at its first Developer Day Conference. The company also announced it is reducing pricing for parts of its platform.
More News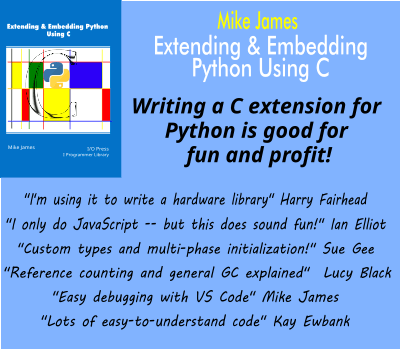 Comments
or email your comment to: comments@i-programmer.info
Last Updated ( Monday, 31 January 2022 )