Facebook Launches TechPrep
Written by Sue Gee
Sunday, 25 October 2015
Facebook has launched its own initiative to encourage more people, in particular among the United States black and hispanic communities, to become programmers. Tech Prep is a mix of motivational material and links to selected educational resources.

According it its own description
TechPrep is a Facebook-led initiative, supported by McKinsey & Company and created for parents, guardians and learners who want to understand more about computer science (CS) and programming. It's a collection of fun and interesting information, resources and videos tailored to a variety of ages and experience levels.
The next paragraph gives the clue to how TechPrep hopes to stand out among other learn to code portals:
We created TechPrep in response to our understanding, supported by a research study, about the participation of underrepresented minorities in programming careers.
The research study is presumably where McKinsey enters the picture, providing the following findings:
77% of parents/guardians say they do not know how to help their child pursue studying computer science.


This percentage increases to approximately 83% for lower income and non-college graduate parents/guardians.



Lower awareness of CS in Blacks and Hispanics is driven by lower access to both people and programs, compared to Whites and Asians, and is a major driver of Black and Hispanic drop-off when pursuing programming as a career path.
The other statistic driving this initiative is:
By 2020 there will be 1,000,000 programming jobs left unfilled
As long as Facebook's current success continues it is unlikely to be among the first to feel the impact of this shortage it is a cause for concern and taking action now to bring on the next generation of programmers does seem worthwhile - as does appealing specifically to groups that are currently underrepresented in the computer industry - Blacks, Hispanics and women.
OK the text of the site is careful to be gender neutral but you don't have to look far to notice that the message is subtly targeting women by giving them equal representation in the video content. For example, in the front page video we hear mainly from four Facebook employees, two men and two women:
In an attempt to reach the right audience the site has a Spanish language version which presents the same answers to the question "Why Programming" outlining the types of job roles it can lead to, with more women then men providing comments on the satisfaction they derive from their specific jobs.
The main benefits of a programming career are listed as:
Impact: Programmers change the world by building practical solutions to real-world issues.
Flexibility: Many programmers work flexible hours from wherever they have an internet connection.
Foundation for Other Careers: Programmers don't just work for tech companies. Anywhere you find computers or electronics, there are programmers nearby—in just about every industry from advertising to zoos!
In terms of financial reward Computer Science is represented as a much better career choice than others:
The site isn't just inspirational, TechPrep is also designed to act as a portal to recommended resources and tries to match specific visitors with suitable ones. The initial filter establishes whether you are looking for yourself or on behalf of a child - and there's another example of gender neutrality with the personal learner being female and the parent/guardian being male.
Further filters are three age categories: 8-11; 12-17; 18-25+ and three levels of experience: Beginner; Intermediate and Expert.
Rather than be presented with all the available resources you are shown a small number of recommended ones at the top but there are more if you scroll down the page. Categories of resource include courses, games, reference materials including books and ones that appeal to makers listed as Tinker and Toys. As well as online resources, there are live and in-person events which can be filtered by After-school / Evening, Boot Camps, Summer programs and entering your zip code with find ones within 25 to 100 miles. The site also has information about scholarships, internships and pre-college information.
Facebook already lends it support to Code.org, which in addition to organizing and prompting the Hour of Code curates content devoted to introducing school students to programming and also places an emphasis on "increasing the representation of women and students of color in the field of computer science". So is TechPrep just duplication?
Arguably it is tackling the same problem - future shortage of suitably qualified candidates for technical jobs - from a slightly different angle and its chosen solution is to provide accessible information. Its geographic focus is limited to the US whereas Hour of code has expanded to have a global reach but TechPrep looks further that formal education and its coverage of resources is already very wide
TechPrep also has its own Facebook page. It may be that social media does have an important role to play in steering today's tech savvy generation into the future technically capable work force that is need to keep this wheel turning.
More Information
Related Articles
Teaching Coding To The Next Generation
Teach Code In School - Before It's Too Late!
To be informed about new articles on I Programmer, sign up for our weekly newsletter, subscribe to the RSS feed and follow us on, Twitter, Facebook, Google+ or Linkedin.
---
Open-CV Python Now Official Project
25/02/2021
OpenCV.org has announced that the popular and long-running package OpenCV-Python is now an official OpenCV project.
---
New To Perl? What Do You Need? The Results
26/02/2021
The results and analysis of a recent survey into what help and guidance Perl beginners would find useful revealed that learning Perl can be a lifelong challenge and that more step-by-step tutorial mig [ ... ]
More News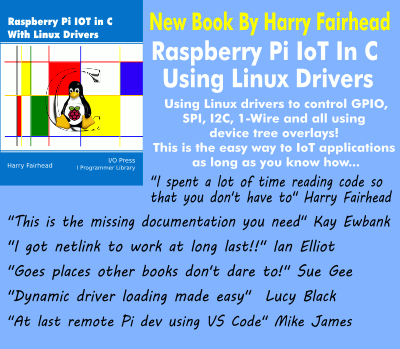 Comments
or email your comment to: comments@i-programmer.info
Last Updated ( Sunday, 25 October 2015 )