Microsoft Launches Professional Degree Program With Data Science Pilot
Written by Sue Gee
Thursday, 14 July 2016
Microsoft has announced Microsoft Professional Degree (MPD) as an employer-endorsed university-caliber route for professional to grow their skills in critical fields.
News of this initiative was announced at its Worldwide Partner Conference in Toronto by Steven Guggenheimer, corporate vice president and chief evangelist, Developer Experience and Evangelism Group who explained:
"The Microsoft Professional Degree will be offered via edX, as well as through learning-as-a-service offerings delivered through partners, to meet customers' evolving training needs and to help close the skills gap we are seeing across a number of industries."
Explaining the choice of edX for the initial pilot MPD in Data Science, Alison Cunard, general manager, Microsoft Learning Experiences said:
"The breadth and versatility of the edX platform allow us to expand our reach and deliver the Microsoft Professional Degree program, combining online learning with hands-on labs and workshops, allowing students to gain relevant and marketable skills."
Although Microsoft's announcement was made yesterday, its Data Science Curriculum on edX was launched at the beginning of June. To complete the curriculum students are expected to complete and gain certificates from nine online courses plus a final capstone project project that puts together all the skills.
Microsoft explains:
Our plan is to award a Microsoft Professional Degree in Data Science to students who successfully pass and secure verified certificates for each course and then achieve a passing grade in the capstone project. The Degree is a digitally-sharable, resume-worthy credential.
This recommended Study Path for gaining the MPD in Data Science has now been produced:
(click in image to enlarge)
This might look like a lot of work but the Microsoft points out that it could be done within a few months, stating in the newly published FAQs:
The time will vary from course to course and from student to student; but we designed the courses with a rule of thumb that a student taking them part time (i.e. 4-6 hours per week) should allocate 5-6 weeks per course. Students working on an accelerated full time basis (i.e. approximately 4-6 hours per day, five days per week) should be able to complete a course per week – and the entire program in as little as 10 weeks.
As well as being quick this could be a relatively cheap way to gain a recognised credential. For the Data Science degree, the Verified Certificate for the orientation course is $25, the Verified Certificate for 'Statistical Thinking for Data Science and Analytics' is $99. All other courses, and the capstone, offer Verified Certificates for $49 each, making the grand total $516.
The other newly published information is for the final project, or capstone, for the MPD. The rubric for the Data Science Professional Project tells students:
Put everything you've learned into practice by participating in a data science challenge and competing with your fellow students. Take on a challenge on the Cortana Intelligence platform, where you develop and deploy a solution that is tested and scored to determine your grade.
Its first presentation runs from July 18 to August 26 (with a subsequent one starting on September 5).
One detail that hasn't yet been revealed is when you'll be able to register for the MPD. Currently all you can do is supply your email address to be notified). However the FAQs say that you can take courses on edX prior to registering and apply credit retroactively when you register.
So some of those who have already been completing the courses on the Data Science Curriculum and attaining verified certificates could be very close to being eligible for the very first MPD awards.
---
Rapid Launches API Hub For Business
10/03/2023
API hub provider Rapid has announced a public beta of a new API Hub for Business that is designed to give organizations a way to quickly launch a custom hub.
---
AI-Powered Bing Provides Boost For Edge
10/03/2023
Microsoft has announced that its search engine Bing has passed 100 million daily active users. This must surely help the Edge Browser gain some traction.
More News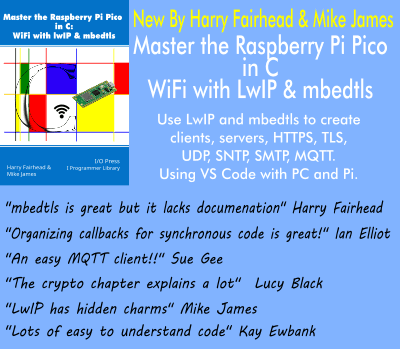 Comments
or email your comment to: comments@i-programmer.info
Last Updated ( Wednesday, 30 November 2016 )