Google-backed Virtual Reality Nanodegree
Written by Sue Gee
Thursday, 29 September 2016
In conjunction with Google VR, HTC, Upload and Unity, Udacity has announced a new nanodegree for developers aspiring to a career in virtual reality.
Announcing the VR Developer Nanodegree, Udacity director Christian Plagemann, whose background as co-founder of the Google VR team and Google Cardboard before joining Udacity earlier this year gives him a special interest in this area, explained:
Virtual reality is set to impact numerous industries—from gaming and movies, to education and training; from design and communication, to travel and healthcare. The technology actually allows users to go inside an experience, beyond the role of passive observer—you engage directly with the content, and act upon environments both real and imagined.
Becoming a VR Developer is your passport to a new world of possibility, and this program will teach you the skills you'll need to join the creative revolution.

See more from Plagemann in this promo video:
Referring to Google's involvement in the new nanodegree, Nathan Martz, Product Manager, for Google VR blogged:
With Google Cardboard and Daydream, our Google VR team is working to bring virtual reality to everyone. In addition to making VR more accessible by using the smartphone in your pocket, we recently launched the Google VR SDK out of beta, with native integration for Unity and UE4, to help make it easier for more developers to join the fold.
To further support and encourage new developers to build VR experiences, we've partnered with Udacity to create the VR Developer Nanodegree. Students will learn how to create 3D environments, define behaviors, and make VR experiences comfortable, immersive, and performant.
There's no detailed syllabus as yet but the following topics will be part of it:
Mobile phone-based VR and Desktop VR
Game engines
VR design and user interaction
360˚ media including immersive imagery, 360˚ video and spatial sound
Performance and ergonomics
VR platforms, including HTC Vive, Google Cardboard, Daydream, and Oculus Rift
Every registered student will receive a limited-edition mobile virtual reality viewer to be used with their mobile phone (Android or iPhone), presumably something akin to Google Cardboard. Students with access to a high-immersion VR setup such as the HTC Vive or Oculus Rift will be able to take advantage of an optional track on "High Immersion VR" that covers advanced design and engineering topics.
VR Developer Nanodegree is expected to take 6 months of effort, at a cost of $199 per month tuition fee (with a 50% rebate on graduations). It is pitched at Intermediate Level and the recommended pre-requisites are:
Programming experience
Game development or game design experience
Familiarity with linear algebra, 3D math
Android or iOS development experience
Familiarity with 3D content creation tools
No starting date has been announced but you can sign up to be notified when it launches.
---
Amazon Sidewalk Free Connection
29/03/2023
Sidewalk has been a long time coming, but now it seems it is ready for us to test. Initially, it promises free connectivity over 90% of the US, but as the say there's no such thing as a free connectio [ ... ]
---
Get Onboard Kotlin With Jetbrains
29/03/2023
There's a free course designed for novices in Kotlin that focuses on the basic concepts of the language. Apart from the content itself, the interesting of feature of this course is that it runs i [ ... ]
More News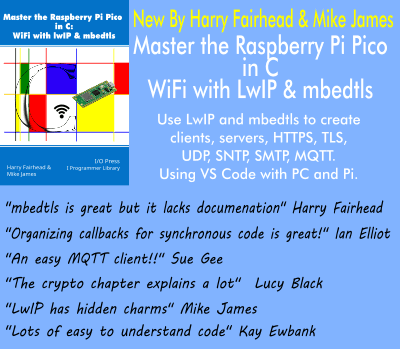 Comments
or email your comment to: comments@i-programmer.info
Last Updated ( Friday, 06 October 2017 )