Microsoft Introduces Digital Badges for Certifications and Exams
Written by Lucy Black
Monday, 28 November 2016
Microsoft has partnered with Acclaim to award badges to MCPs who achieve certain certification or specific exams. These web-enabled digital badges make it easy to share details of skills that is trusted and verifiable.
Acclaim, which is a Pearson product, is built on Mozilla Open Badges as an enterprise product with partners including IBM, Oracle and Adobe. Microsoft was one of Acclaim's first partners but has only now announced a the introduction of badges for its Microsoft Certified Professional credentials.
When Mozilla first announced its Open Badges Infrastructure project in 2011 it as a way to enable tech learners to showcase their skills and achievements. It seemed a nice idea but perhaps a bit lightweight, and at the time I commented:
As a developer, there is always something new to be learned, so having some recognition, something to show that you've passed another milestone or mastered a new skill is an attractive idea.
Mozilla's aim was:
is to provide an infrastructure to standardize the process whereby individual learner collect badges from multiple sources and that this needs to be open and as decentralized as possible to give learners control and to support the entire ecosystem. Certified badge issuers will be allowed to award badges for activities such as after school programs, online learning and job training. The API can then be used so that you can allow users of your web site to display their badges in a "Badge Backpack".
When the Open Badges API went into public beta in 2012 we reported:
Certified badge issuers will be allowed to award badges for activities such as after school programs, online learning and job training.
Previously when Microsoft has issued badges as an incentive for mastering skills in Visual Studio and in Azure it has been in a rather gamified context. Now however it is awarding badges for passing professional exams or earning certifications and has endorsed the idea that digital badges provide individuals with a valued way to be able to promote themselves on social media and their own websites.
In answer to the question "Why is Microsoft offering badges?", the page states:
Microsoft wants to provide you with the tools you need to move forward in your career. Your digital badge allows you to easily share the details of your skills in a way that is trusted and verifiable. Your Microsoft badge empowers you to:
Easily share your certification online with your professional network.
Find out which employers are looking for individuals with your skills.
Discover what kind of salary you could expect to earn in a job that requires your Microsoft skills.
Search for new job opportunities associated with your certification, and apply in just a few clicks.
This video from Acclaim delivers the same message:
Microsoft regularly updates its MCP program, introducing new certifications and retiring existing ones and badges seem to be the latest incentive to stick with the program.
The blog post on the Microsoft Developer site announcing them also had news of Microsoft Exam Replay - an exam voucher combined with one retake of the same exam in the event that you fail the initial test. You can purchase as many Exam Replays as you wish.
While there still are classroom and on-demand online training courses for exams and exam preparation books, another alternative is to take a Microsoft Official Practice test online and get used to what the exams require that route. The Exam Replay:
gives you more options and can help improve your exam odds
And if you succeed you can now claim a badge to share with your professional networks.
More Information
Introducing Microsoft badges for Microsoft Certified Professionals
Related Articles
Learners earn Open Badges from Mozilla
Mozilla Open Badges API in Beta
To be informed about new articles on I Programmer, sign up for our weekly newsletter, subscribe to the RSS feed and follow us on Twitter, Facebook or Linkedin.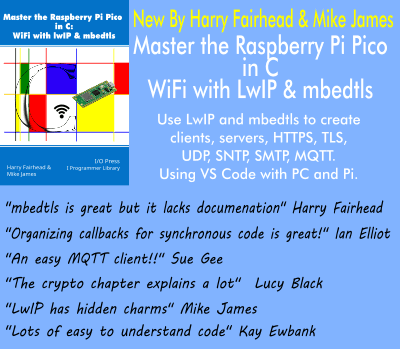 Comments
or email your comment to: comments@i-programmer.info
Last Updated ( Tuesday, 29 November 2016 )