Libraries For Learning To Code
Written by Sue Gee
Wednesday, 18 January 2017
Google has announced funding for an initiative that aims to equip librarians with the skills needed to deliver coding programs in public and school libraries across the USA.
This is the second phase of American Library Association (ALA) and Google Libraries Ready to Code project which aim to provide young people with the requisite literacy skills of the 21st century. In common with other initiatives it is partly motivated by the need to fill the skills gap of 500,000 current job openings in the field of Computer Science.
At the initial launch in April 2016, ALA President Sari Feldman explained:
"Libraries today are less about what we have on our shelves and more about what we do for and with people in our schools, campuses and communities. Learning for children and youth today is more flexible, more self-directed, and with greater opportunities to not just use content, but to create and collaborate digitally. Library professionals are committed to facilitating both individual opportunity for all and advancing community progress. This new project with Google sits squarely in our modern public mission."
Hai Hong, program manager of Google K-12 Education added:
"Both Google and the American Library Association have missions that include equitable access to information, so our joint effort to expand computer science learning opportunities is a natural partnership, While efforts are underway at the national and state levels to expand CS opportunities in formal education, our nation's libraries are uniquely positioned to bridge gaps now through informal learning.
The efforts referred to include the K-12 Computer Science Framework drawn up by Code.org and its partners (including Google) and President Obama's CS For All initiative which was intended to extend beyond formal education into informal environments such as libraries.
Libraries are increasingly being used as maker spaces and for after school coding clubs. This video, made by the ALA for last year's CSEd Week, shows that the facilities they already provide reach underrepresented groups and help bridge inequalities:
These quotes from the video highlight the importance of libraries and of learning to code:
If we want to achieve the national agenda of having young adults who are pursuing STEM-related careers, libraries are part of the mechanism to get young people to be interested.
... being in the library and being exposed tro code is changing the way [my son] thinks and his approach to problem solving
Phase I of Libraries Ready to Code set out to investigate the current nature of coding activities in public and school libraries for youth and to consider how to broaden the reach and scope of this work. it culminated in a report, Ready to Code: Connecting Youth to CS Opportunity through Libraries, released on January 6.

Among the report's recommendations were professional development opportunities for library staff and Ready to Code 2 is now intended to:
culminate in graduate level course models that equip MLIS [Master's In Library Science] students to deliver coding programs through public and school libraries and foster computational thinking skills among the nation's youth.
According to the ALA announcement:
The new project will consist of a faculty cohort of seven participants selected by the project team that will redesign their current technology/media courses based on Ready to Code concepts and then pilot the redesigned courses at their institutions. Ready to Code Faculty Fellows will provide feedback throughout the project and assess their course outcomes, which will be synthesized and form the basis of course models to be disseminated nationally.
Google's Hai Hong is quoted saying:
"We're excited to double down on the findings of Ready to Code 1 by equipping librarians with the knowledge and skills to cultivate computational thinking and coding skills in our youth. Given the ubiquity of technology and the half-a-million unfilled tech jobs in the country, we need to ensure that all youth understand the world around them and have the opportunity to develop the essential skills that employers – and our nation's economy – require."
More Information
Equipping librarians to code: ALA, Google launch ready to code university pilot program
ALA, Google launch "Libraries Ready to Code"
Ready to Code Connecting Youth to CS Opportunity through Libraries (pdf)
Related Articles
Obama Unveils Computer Science for All
Computer Science Officially US STEM Subject
To be informed about new articles on I Programmer, sign up for our weekly newsletter, subscribe to the RSS feed and follow us on Twitter, Facebook or Linkedin.
---
PeachPie Reaches 1.0
30/03/2021
The developers of PeachPie have released version 1.0 of the open source development platform that can be used to treat PHP as a native .NET language. Work on version 1 of PeachPie has concentrated on [ ... ]
---
Program Web APIs with .NET
30/03/2021
Here's a treasure trove of free educational resources for learning how to query and build Web (RESTful) APIs. All that with .NET.
More News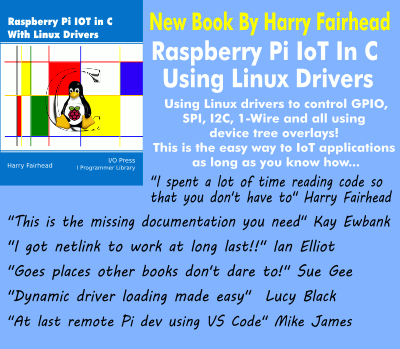 Comments
or email your comment to: comments@i-programmer.info
Last Updated ( Wednesday, 18 January 2017 )