Udacity Android Design Course Now Live
Written by Sue Gee
Tuesday, 15 September 2015
Udacity's Android Developer Nanodegree was launched at this year's Google I/O and the first cohort of students enrolled in June. The latest Android course on offer is on Material Design and is available free as well as part of the nanodegree.
Material Design for Android Developers is a four-week module (assuming 6 hours per week) at Intermediate level. In it Android developers will learn how to apply the material design principles that define Android's visual language.
According to Nick Butcher, who is one of the instructors:
This 5-lesson series begins with a crash course on the fundamentals of Android UI design. It helps you to sort your DIPs from your pixels, to pick the right layouts and navigation structures and shows you how to style your app to match your brand. The rest of the course is a deep dive into the principles and implementation of material design to show you how to build beautiful consistent experiences that are right at home on Android.
Even though it only became available last week, there are already over 9,000 students studying this course. It is self-paced and as a standalone unit you can access its materials for free,
You can also complete it as part of a nanodegree at a cost of $200 per month. Enrollment is now open for the next cohort of new students (closing September 24th) and the full program is expected to take 6-12 months with a minimum of 10 hours per week. If you graduate in less than 12 months you get half your tuition fee back.
All the courses in the Android Developer Nanodegree come from Google and the emphasis is on building apps. As well as the final capstone project at the end, participants work on a portfolio of projects including a music streaming application and a joke telling app. You also have to "productionize" apps to go from a functional state to production-ready and implement the new material design techniques, which is what this latest course prepares you for.
The starting point for the Nanodegree is Developing Android Apps: Android Fundamentals, a 10-week course at intermediate level.
Other courses, at a more advanced level, include:
This nanodegree is not for beginners. It is intended for students with preferably 3 years of programming experience in Java or another object-oriented programming language. If you have less experience you are advised to follow preparatory or refresher courses first.
---
SIGGRAPH ASIA 2020 -The Trailer
04/11/2020
SIGGRAPH ASIA is increasingly important and this year it is running 4-13 December - but as an online event. This means more of us can join in. See the technical paper video - you won't regret the time [ ... ]
---
Diabolo Juggling By Robot Arms
22/11/2020
Watching two robot arms play diabolo is enough to induce diabolo envy in anyone who has ever experimented with this type of toy. The good news is that Omron is going to release the simulation model, d [ ... ]
More News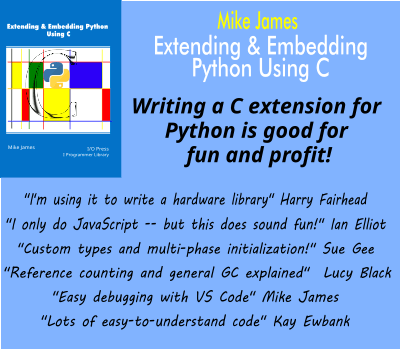 Comments
or email your comment to: comments@i-programmer.info
Last Updated ( Tuesday, 15 September 2015 )