A Kindle App For Document Files
Written by Sue Gee
Saturday, 14 January 2012
A new free app makes it easier to read personal documents created on your PC to your Kindle. What possibilities does this open up?
It was already possible to read PDF formatted documents on a Kindle and to send personal documents to it using e-mail but now the Send to Kindle for PC app lets you send any Windows document direct to your Kindle.
Send to Kindle for PC (requires Windows XP, Vista or Windows) is a free app that can be downloaded from Amazon.com and requires that lets you transfer documents to your Kindle device or your Kindle for iPad, iPhone and iPod touch. It also lets you store documents in your Kindle Library in the Amazon cloud.
Documents can be sent using Windows Explorer or any Windows application with a Print facility and once on the Kindle you have the same annotation and syncing facilities as with books and pdf documents.
The file formats supported are:
Microsoft Word (.DOC, .DOCX)
Text files (.RTF, .TXT)
PDFs (.PDF)
Graphics (.JPEG, .JPG, .GIF, .PNG, .BMP
The app adds a new item to the right-click menu in Windows Explorer and having selected or on more items you want to transfer you click on Send to Kindle:
A new option Send to Kindle is also added to the Print menu for documents that you haven't saved.
If you have a WiFi enabled Kindle transfer is free but if you rely on Whispernet charges apply - $0.15 per megabyte within the US and $0.99 megabyte outside the US with the proviso that Kindle Personal Documents Service is not available via Whispernet in Canada.
Documents sent via the Windows Explorer option are delivered in the Kindle's .azw format - with the exception of PDFs which remain unchanged. Documents sent via the print option are delivered in PDF format.
This facility is another step towards the paperless office. Rather than print out reports you can now circulate them to Kindle users. It also has potential in education for documents that need to be read but don't need to be corrected or edited.
A version for the Mac is promised soon.
Download available at www.amazon.com/sendtokindle.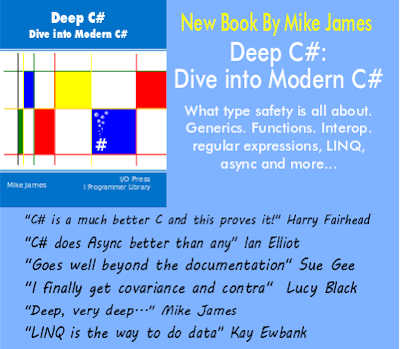 Comments
or email your comment to: comments@i-programmer.info
To be informed about new articles on I Programmer, subscribe to the RSS feed, follow us on Google+, Twitter, Linkedin or Facebook or sign up for our weekly newsletter.
Last Updated ( Saturday, 14 January 2012 )