Babel 6 More Than A JavaScript Modernizer
Written by Ian Elliot
Monday, 02 November 2015
Babel 6 is a JavaScript compiler that targets JavaScript 5 so that you can run the latest version in old browsers. In its latest version it also aims to be a framework for developing JavaScript tools.
JavaScript is developing quickly and if you want to use the latest version you have to allow for the fact that not every browser is capable of running it.
Babel 6 is the latest version of what used to be called 6to5. It started out as an open source project to compile JavaScript 6 to JavaScript 5 so that you could use all of the nice new facilities in JavaScript 5 to write your programs but then run them on old browsers.
The name change happened just one year ago so Babel is one year old with the release of version 6.
With the introduction of Babel 5 the project's direction shifted slightly in that it offered a plugin API which allowed the development of tools that analyse and transform JavaScript code. In short, it became a platform for developing JavaScript tools. For example, you could create debugging tools, minifiers and add your own new syntax to JavaScript.
Babel 6 takes this plugin approach a step further. The entire language processing has been modularized and the internal transformers have been converted into plugins using the standard API. This makes the language processing much easier to customize. All of the plugins are optional and so it isn't an ES2015 to JS5 compiler by default. However, you can install groups of plugins to provide different feature sets in a single operation using the new presets facility.
The API has also been improved and this is a breaking change.
It is claimed that the compiler is also more efficient and it now supports some of the latest proposals for future JavaScript - decorators, class properties etc.
---
Fly Over the Moon With Microsoft And Python
23/12/2020
Although targeted at kids, this extension to Microsoft's learning paths teaching Python programming inspired by NASA scientists, is recommended for anyone who wants a novel way into coding and ma [ ... ]
---
Too Good To Miss: Microsoft Solitaire Is 30 Years Old
31/12/2020
Some of our news items deserve a second chance. Here's one from May that reflects on something that happened in 2020 that wasn't all bad. Microsoft Solitaire turned 30, and Microsoft marked the occasi [ ... ]
More News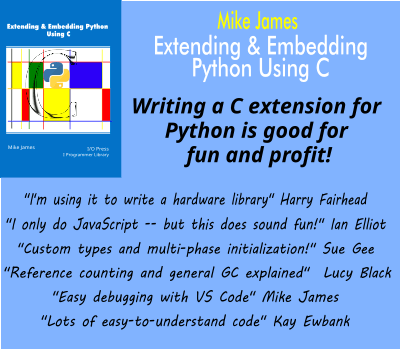 Comments
or email your comment to: comments@i-programmer.info
Last Updated ( Monday, 02 November 2015 )