Too Good To Miss: Salto The Bouncing Robot
Written by Harry Fairhead
Sunday, 07 February 2021
Some of our news items deserve a second chance. Here's one from June that is simply worth seeing. Salto is a tiny bouncing robot that proves that there is more than one way to build a robot. You can't help but think of an enthusiastic cartoon character as you watch Salto bounce along.
We first reported on Salto, which is an ongoing project at the Department of Electrical Engineering and Computer Sciences, University of California, Berkeley, at the end of 2016 and it has been added to and developed since. Its new skills allow it to bounce in place and navigate obstacle courses. The big improvement, however, is that it can now sense its own orientation and position and this means it no longer needs to be used in a "motion capture" lab where cameras can track it. This also allows it to do the stability calculations needed to keep it upright. The robot doesn't guide itself, that's all done with a joystick, but the joystick just indicates the direction of movement.
There is still room for improvement as the sensors only give the position to about a degree and this translates to an error of half a meter in landing position. You also need to keep in mind that all of the dynamics is computed by an onboard dsPIC processor which, while it has a DSP unit, isn't that powerful.
Work goes on to improve the design:
"Future work includes theoretical investigation of the estimator stability as well as improved filtering and estimation to improve accuracy and precision. Higher precision estimation and control can enable jumping on more finely varied surfaces like stairs, furniture, or other outcroppings. Investigations into interactions with terrain compliance will aim to enable consistent estimator and control performance even on soft substrates like upholstery or natural foliage. Improved estimation of robot dynamics can enable both investigation of terrain properties and diagnostics to determine robot health as its mechanisms age."
So basically we can look forward to a Salto that can jump more accurately and do so on different types of firm or bouncy surfaces - Salto on a trampoline?
But what is it all for?
The fact that the research is funded by the US Army might give you some clues. I can easily imagine a Salto reconnaissance bot jumping around through an enemy position, causing havoc. I can also imagine it being used to investigate dangerous rescue situations where a drone or a heavy robot would have problems.
But Salto proves that robots don't have to have legs, wheels, wegs or wings.
More Information
Drift-free Roll and Pitch Estimation for High-acceleration Hopping
Justin K. Yim, Eric K. Wang, and Ronald S. Fearing
Related Articles
SALTO - Berkeley's leaping robot
Ghost Minitaur - The Springy Robot
ReefScouts - Swarm Water Robotics
Marty The Robot Has A Way To Walk
To be informed about new articles on I Programmer, sign up for our weekly newsletter, subscribe to the RSS feed and follow us on Twitter, Facebook or Linkedin.
---
The Interactive Map Of Github
09/06/2023
The Map Of Github lays out Github as a Graph. This gives rise to a few interesting and valuable properties. Let's discover them.
---
Stack Overflow Traffic Slumps As Devs Turn to ChatGTP
17/05/2023
We are all becoming increasingly are aware of the threat to jobs across many industries from AI-powered technology. However, Stack Overflow has been an immediate casualty as developers discover the ex [ ... ]
More News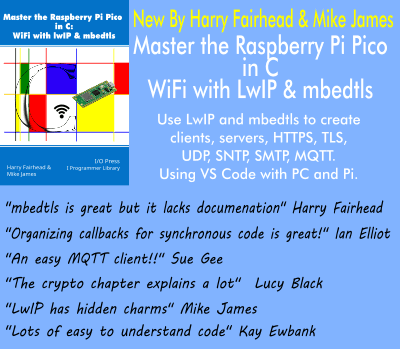 Comments
or email your comment to: comments@i-programmer.info
Last Updated ( Monday, 08 February 2021 )