Written by Lucy Black
Saturday, 25 July 2015
A total of 175 robot teams from 47 different countries and regions took part in this year's RoboCup held in the eastern Chinese city of Hefei. Teams from Japan, China, Iran, the USA and Australia proved to be the best at robot soccer at this event.
Now in its 19th year RoboCup has extended its horizons with competitions for domestic and rescue robots soccer is still its headline act.
As yet it is far from the fast strategic game that humans play. Instead the humanoid robots tend to stomp and swarm around the ball, kick haphazardly and spend a lot of the time recovering from falls. Even so in getting them to play the game autonomously at all, the roboticists solve fundamental problems in robot vision, movement and co-operation and so this competition attracts teams from universities around the world to a knock out contest played over several rounds.
A Chinese team was victorious in the Middle league, which is played with wheeled robots rather than humanoid ones. Team Water beat Tech United, from the University of Eindhoven in the Netherlands with a score of 4-1. The same two teams faced each other in last year's finals in Brazil when TechUnited won 3-2, in a game we noted for its "speed and excitement".
Playing at a slower pace, a team from Japan, the Brains Kids, from the Chiba Institute of Technology, won in the child-sized humanoid league beating ZJUDancer, from China's Zhejian University, 1-0.
In the teen-size final, Team Parand from Iran beat the German team HuroEvolution 2-1 and the USA triumphed in the adult-sized league where THORwIn, developed by the University of Pennsylvania and UCLA, beat Baset an Iranian-built squad by 5 goals to 4.
THORwin also won the Louis Vuitton Cup Best Humanoid Award presented to the team that had demonstrated the best advances in AI and robotics among the humanoid leagues.
In the Standard league, where all teams use the same robots, Aldeberan's versatile and charming Nao model, an Australian team from the University of New South Wales beat German team B-Human 3-1.
---
Altas Does The Heavy Lifting
22/01/2023
In the latest video from Boston Dynamics, Atlas makes a convincing show of working on a construction site - although the footage does include a feat of gymnastics that would certainly not be appropria [ ... ]
---
Python Software Foundation Lowers Cost Of Membership
10/01/2023
The Python Software Foundation has introduced a sliding scale for membership fees in order to further its goal of diversity. You can now become a member for as little as $25 per year.
More News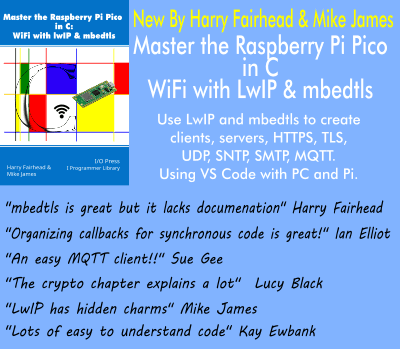 Comments
or email your comment to: comments@i-programmer.info
Last Updated ( Sunday, 10 July 2016 )