Self Driving Vehicles Go Public
Written by Harry Fairhead
Monday, 07 September 2015
MIT has tested a fleet of self-driving golf carts in a large public garden in Singapore. Meanwhile Google reveals that the problem with introducing self-driving vehicles comes mainly from humans behaving badly.
The experiment, in which over 500 tourists were transported over the course of six day was conducted by SMART, the Singapore-MIT Alliance for Research and Technology. It also tested an online booking system that enabled visitors to schedule pickups and drop-offs at any of 10 distinct stations scattered around the garden, automatically routing and redeploying the vehicles to accommodate all the requests. In responses to a questionnaire administer after their rides, 98 percent said that they would use the autonomous golf carts again, and 95 percent said that they would be more likely to visit the gardens if the golf carts were a permanent fixture.
---
There Really Are No More IPv4 Addresses
30/10/2019
RIPE, which manages IP address distribution for a large part of the world, has updated its address space chart showing how many addresses are left. It is clear that unless something unexpected happens [ ... ]
---
The Fate Of Programming To Be Decided By The Supreme Court
16/11/2019
In an unexpected turn of events, the U.S. Supreme Court has agreed to hear Google's petition asking for a judicial review of the copyright issues stemming from the Oracle v Google lawsuit. This will i [ ... ]
More News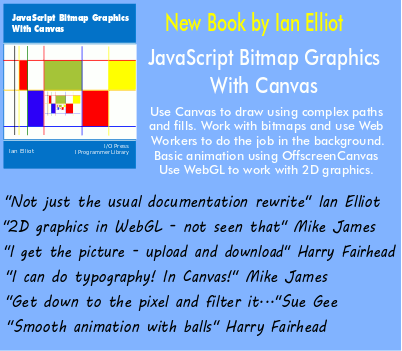 Comments
or email your comment to: comments@i-programmer.info
As explained in the video by Daniela Rus, the Andrew and Erna Viterbi Professor in MIT's Department of Electrical Engineering and Computer Science, this experiment was part of a wider vision to made robot cars available in cities and other tourist destinations:
"The idea is, if you need a ride, you make a booking, maybe using your smartphone or maybe on the Internet, and the car just comes."
SMART isn't the only team with this goal in mind. Uber set up its Advanced Technologies Center in Pittsburgh in February with the aim of eliminating the need for drivers in its taxis. This new research facility, whose staff included 40 researchers poached from Carnegie Mellon University, according to the Wall Street Journal started testing its first vehicle in Pittsburgh the end of May.
Google's autonomous cars continue to clock up mileage in California and has the longest experience of blending robots and humans. Last week Google revelaed that since 2009 its self driving car fleet had suffered 16 minor crashed, due to the behavior of other drivers who don't obey the rules.
According to the New York Times, in the latest crash, on August 20th, one of Google's self-driving cars approached a crosswalk and slowed to allow a pedestrian to cross, and its safety driver manually applied the brakes, . While the pedestrian crossed in safety Google's car was hit from behind by a human-driven sedan and Google's employee had to be treated for mild whiplash.
Google's report on the incident adds points out that while the safety driver did the right thing by applying the brakes, if the autonomous car had been left alone, it might have braked less hard and traveled closer to the crosswalk, giving the car behind a little more room to stop. Would that have prevented the collision? Google says it's impossible to say.
More Information
Related Articles
Google's Self Driving Cars - Not So Smart?
Google's Self-Driving Cars Tackle Urban Traffic Hazards
Google Self-Driving Car For Daily Commute
Driverless Cars - More Than Just Google
Driverless Cars Become Legal - The Implications
Robot cars - provably uncrashable?
To be informed about new articles on I Programmer, sign up for our weekly newsletter, subscribe to the RSS feed, and follow us on Twitter, Facebook, Google+ or Linkedin.
---
There Really Are No More IPv4 Addresses
30/10/2019
RIPE, which manages IP address distribution for a large part of the world, has updated its address space chart showing how many addresses are left. It is clear that unless something unexpected happens [ ... ]
---
The Fate Of Programming To Be Decided By The Supreme Court
16/11/2019
In an unexpected turn of events, the U.S. Supreme Court has agreed to hear Google's petition asking for a judicial review of the copyright issues stemming from the Oracle v Google lawsuit. This will i [ ... ]
More News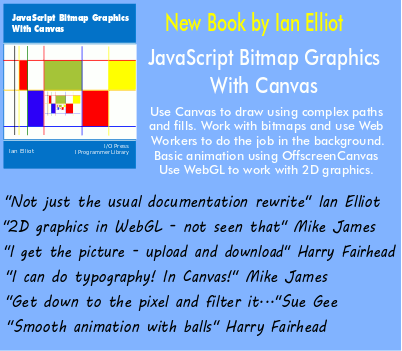 Comments
or email your comment to: comments@i-programmer.info
Last Updated ( Saturday, 13 February 2016 )