Introducing SpotMini - A Domestic Pet Helper
Written by Lucy Black
Sunday, 26 June 2016
Boston Dynamics has released a video introducing SpotMini, a smaller version of its Spot quadruped robot at large in a domestic environment. We see SpotMini loading a dishwasher, suggesting that it might be capable of being useful.
SpotMini is a very odd-looking four footed beast.
In place of a neck and head it has a robotic arm and it is this gripper that means it can manipulate objects,and fetch and carry them. Though as you can see in the video it hasn't mastered walking around and doesn't always want to part with things. Overall, it's like a human toddler crossed with an overgrown puppy, crossed with the robot maid/butler that we really want.
According to information from Boston Robotics SpotMini weighs 55 lbs, (65 lbs if you include its arm). It is all-electric (no hydraulics) and runs for about 90 minutes on a charge, depending on what it is doing. It has a variety of sensors, including depth cameras, a solid state gyro (IMU) and proprioception sensors in the limbs. These sensors help with navigation and mobile manipulation.
Boston Dynamics also states that it is one of the quietest robots we have ever built - but it is still rather clattery to judge from the video. Another telling point is:
SpotMini performs some tasks autonomously, but often uses a human for high-level guidance.
So the tussle over the can of coke in the out-take at the end of the video was a managed stunt which rather casts doubt on the degree of discrimination it showed in deciding which objects to put into the dishwasher and which to assign to the trash.
The falling over behavior doesn't inspire confidence, especially as it didn't pick up the banana skins that had caused the fall in the first place.
Boston Dynamics was acquired by Google in 2013. Earlier this year, as we previously reported, rumors emerged that Alphabet, its parent company was looking for a buyer, perhaps on the grounds that robots like Atlas were not likely to generate a revenue. Is a move to smaller robots an attempt to have a mass market product?
More Information
Related Articles
Spot Is Boston Dynamics' New Robot "Dog"
Atlas Robot - The Next Generation
Happy Holidays From Boston Dynamics - A New Branch Of The Uncanny Valley
Vyo - A Robot For Controlling Smart Home Devices

ASUS Unveils Zenbo Home Companion Robot
---
GameMaker Free For Non-Commercial Use
30/11/2023
GameMaker, for creating 2D platform games and now part of the Opera family, has made a change to its prices and terms and it is good news. GameMaker is now free for non-commercial purposes on all [ ... ]
---
PHP 8.3 Released
28/11/2023
PHP 8.3 has been released with improvements including explicit typing of class constants, deep cloning of readonly properties, and additions to randomness functionality.
More News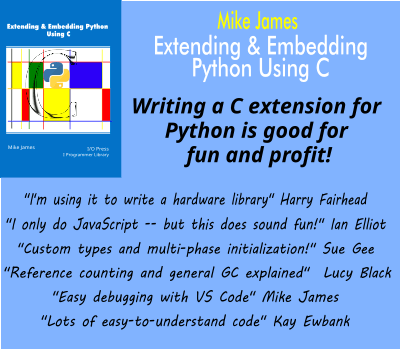 Comments
or email your comment to: comments@i-programmer.info
Last Updated ( Tuesday, 13 June 2017 )