R Is For Robot - A Coloring Book From AdaFruit
Written by Lucy Black
Saturday, 24 January 2015
If you have a small person who loves robots, then this might be an excellent present. In fact you don't have to be that small to be enthusiastic about it.
AdaFruit has some nice educational material for both electronics and software. The lastest attempt to capture small innocent children to one day become customers is R Is For Robots.
What more can I say other than it is a coloring book that runs from "A is for Asimov", my own particular favourite because the character actually looks like Asimov. It ends with "Z is for Z axis" which is probably my least favourite, partly because it isn't a robot, and partly because it's fiddly to color. While R is for Robots on the cover, inside "R is for Roomba", which is particularly easy.
Another gripe, why is N for Nanotechnology and not for Nao, surely everyone's favorite robot?
I'm sure that everyone is going to have a robot missed out of the collection - can you suggest something for Z?
But this is just being ungrateful and it is for small people, not us grups - right?
You can get the coloring book for $9.95 from AdaFruit or you can download and print your own for free. AdaFruit has kindly put the entire set of drawings into the public domain under a Creative Commons 3 license. As the video points out this means you can print out multiples of just your favourite(s):
So get coloring - or why not contribute your own alternative "x is for y" where x and y are variables in this case.
---
Microsoft Open Sources Terminal Chat
05/12/2023
Microsoft is making Terminal Chat, an AI feature for Windows Terminal that was announced at Microsoft's Build 2023 conference, open source.
---
Amazon Working On Olympus LLM
24/11/2023
According to Reuters, Amazon is working on a large language model (LLM), codenamed "Olympus". With, reportedly, 2 trillion parameters, it is twice the size of OpenAI's GPT-4 model.
More News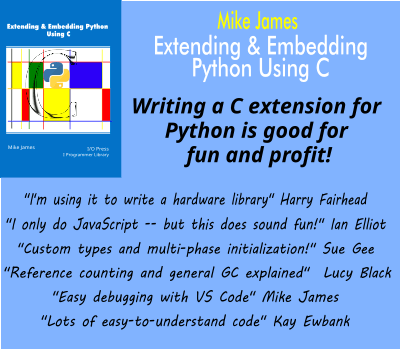 Comments
or email your comment to: comments@i-programmer.info
Last Updated ( Saturday, 24 January 2015 )