Nao's Creator Quits Aldebaran As Pepper Goes On Sale
Written by Lucy Black
Tuesday, 24 February 2015
Bruno Maisonnier, founder of Aldebaran, the French company that brought us the friendly humanoid robot Nao, is standing down as its CEO. This coincides with the availability, in Japan, of company's latest creation Pepper which has quickly established itself in a hospitality role.
The announcement of Bruno Maisonnier's resignation bears the headline Softbank increases its interest in Aldebaran to 95% noting that at Bruno Maisonnier's request SoftBank will purchase all his shares in the company he founded in 2005. He will in future be a Special Adviser to the SoftBank group.
Maisonier's personal statement reads:
"After the successful release of Pepper, our main common project, I sold my shares in order for Aldebaran to become a new entity which will go much farther with SoftBank, and for me to step back from operations and gain perspective: fundamental things happened in the world, political, human, and technological ones, that need to be analyzed deeply and integrated into the founding bricks of the future robotics area. I need time to think, I have books to write, and people to meet around the world."
We first encountered Pepper in June last year. It is the robot based on its Nao platform that Aldebaran created for the Japanese mobile phone company SoftBank, in June last year it was already greeting customers in SoftBank stores.
Like Nao, its older but smaller sibling in the Aldebaran family, Pepper has a personable demeanour and engages in conversation. It can talk in four languages, English, French, Japanese and Spanish, and responds to humans' facial expressions and body language, which gives it the ability to read human emotions. Unlike Nao it doesn't have biped locomotion, instead it moves autonomously on a wheeled base. it also comes equipped with a tablet display for presenting images, content and expressing its "inner life".
Another special feature was to be its price and we reported:
some time next year you should be able to buy one for less than $2000 which, if it happens, is very cheap for this sort of robot.
Now that some units are about to be available there isn't a standalone price. TNW reports that the first production run of 300 robots will be available from February 27th, although only to residents of Japan, and that Softbank will charge an upfront fee of $1,600 followed by a subscription of $206 per month for 3 years for access to Softbank's cloud-based artificial intelligence software and insurance. This equates to just over $9000, which, TNW reveals, is less than it costs to build.
While Maisonnier links his departure to the launch of Pepper, we can only surmise the underlying reasons for this decision. It comes from a man who admitted in a TED talk to having had an interest in electronics from boyhood and was actively committed to introducing a range of benevolent robots that would be welcome in people's homes to help in the education of their children and the care of elderly. The fact that SoftBank was steering Aldebaran to be more commercial was indicated by the opening of its store last November introducing the opportunity to buy a $39 Nao For Xmas, which turned out to be an action figure.
In this 2013 video at which he was encouraging web developers to produce apps for the Nao platform, he describes the field of humanoid robotics as a limitless, disruptive revolution and refers to Nao's success in the classroom and with autistic children.
So what of Nao's future prospects. The latest news from Japan is that like Pepper it is being deployed in a meet and greet role for the Mitsubishi UFJ Financial Group, Japan's largest bank.
It is arguable that a "greetings" robot is really only something that could be a success in countries that have the same cultural background as Japan. Try to imagine the customer reaction to being formally greeted by a Pepper-like robot in a US phone store - the novelty would wear off very quickly.
This probably isn't the future Maisonnier had in mind for his creations. The Aldebaran site says of Pepper:
it's not enough to simply have Pepper working at SoftBank stores. The ultimate goal is for Pepper to live with humans, the stores are just the beginning...
Even higher aspirations were invested in Nao, and his bigger brother Romeo.
Hopefully there enough Naos already at work in the world - . currently there are around 7000 NAOs of all types in use - to fulfill his dream.
As we reported last week Bruno Maisonnier is one of the judges in the Robotics for Good Challenge. It is to be hoped that the way in which Nao has had a positive impact on the lives of autistic children gets highlighted by this competition.
---
Seasonal Deals From edX and Udacity
17/11/2023
The season of discount deals has arrived early. edX is offering a 20% off selected courses and program bundles for Cyber Monday. Udacity has an even better Black Friday Deal with 50% off sub [ ... ]
---
OpenAI Announces Improved Models And APIs
13/11/2023
OpenAI has announced new and improved models and APIs at its first Developer Day Conference. The company also announced it is reducing pricing for parts of its platform.
More News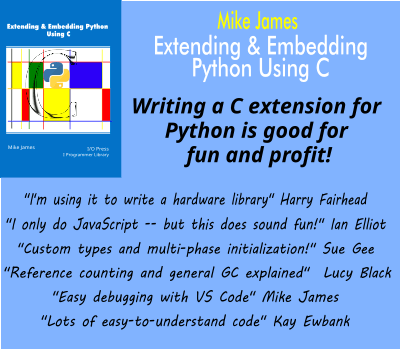 Comments
or email your comment to: comments@i-programmer.info
Last Updated ( Wednesday, 07 July 2021 )