Amazon Robot Picking Contest Results
Written by Alex Armstrong
Wednesday, 03 June 2015
A team from the Robotics and Biology Laboratory (RBO) at the Technische Universität Berlin won $20,000 by outperforming all other competitors in the Amazon Picking Challenge held at ICRA 2015. The real result is that robots are far from ready to replace humans in the role.
As we reported when the contest was announced last November, Amazon has already gone a long way towards introducing automation into its fulfilment centers. It uses Kiva warehouse robots to bring the shelves containing items that have been ordered to its human pickers, but it is still humans that perform the task of selecting the correct product.
In order for a robot to take over the role of picker it has to capable not only of arm and hand manipulation but also object and pose recognition and have the ability to plan its movements and grasps to a fine degree of precision. These are topics at the cutting edge of robotics research and by being held at the IEEE Robotics and Automation Society's Conference the competition attracted 28 teams from around the world.
The task to be performed was modelled on what Amazon stock pickers do. Each team was provided with a stationary Kiva shelf pod consisting of 12 cubbyholes holding 24 items of various sizes and weights, such as books, cat toys, and packs of cookies. Each team was given a list of 12 items and 20 minutes for the robot to select them and place them in a tote bin correctly without damaging them. Points were scored based on how many items were correctly picked against incorrectly picked, dropped, or broken items.
The RBO team from the Technical University of Berlin (TU Berlin) scored 148 by selecting 10 of its list of 12 objects within the time period. You can see it in action in this video. The robots movements seem very slow even though the video has been speeded up by a factor of 4.
Like most of the competitors, Team RBO used commercially available components - specifically a WAM arm from Barrett Technology fitted with a suction cup connected to a vacuum for lifting objects. The team attributed its success partly to an omni-directional four-wheel base beneath the arm that allowed the arm to operate effectively in cramped conditions and to their object recognition algorithm. The object they experienced difficulty with was a pencil cup, as it had metal meshes that the suction cup couldn't stick to.
Team MIT, which used an ABB robotic arm with a flat scoop and a suction gripper, claimed the $5,000 second prize having scored 88 points overall and Team Grizzly from Dataspeed Inc and Oakland University won the $1,000 third prize with only 35 points.
Andra Keay, Managing Director of Silicon Valley Robotics, and a core contributor for Robohub attended the event. In his report he described the experience as:
"Like watching paint dry." With so much happening at ICRA, I was only able to visit the Picking Challenge for short periods of time. As a spectator, I spent most of my time watching robots do nothing. Large amounts of nothing. Occasionally nothing would be enlivened by an attempt to pick up nothing, or perhaps the shelf itself. Once or twice I saw a real pick get dropped.
Nevertheless, the contest, which may become an annual event, has to be seen as a success in terms of promoting academic research using existing robotics hardware. Several Baxters were involved together with arms from Fanuc, Rethink Robotics, Universal Robots, and Yaskawa-Motoman as well as Barrett and ABB. Participants in the contest will be encouraged to share and disseminate their approaches and to devise better algorithms for the tasks that we want industrial robots to perform.
After its convincing win, it is likely that many robotics companies will be wanting to quiz Team RBO.
---
MongoDB Trends
09/11/2020
A report that looks at trends in the usage of MongoDB alongside SQL and other NoSQL database technologies, reveals a decline in SQL-only technologies at the same time as the adoption of&nbs [ ... ]
---
Apple Announces App Privacy Revamp
11/11/2020
Apple has released details of an overhaul of app privacy disclosure that will affect any developer with an app on the Apple Store.
More News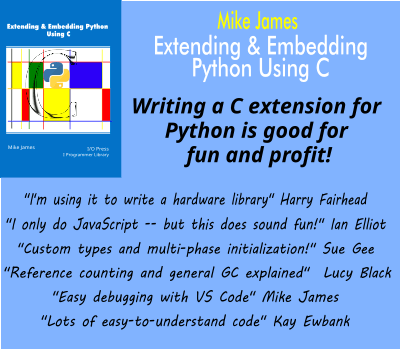 Comments
or email your comment to: comments@i-programmer.info
Last Updated ( Tuesday, 01 August 2017 )