Delivery Robots Becoming A Reality
Written by Lucy Black
Sunday, 07 August 2016
Starship robots, six-wheeled autonomous buggies capable of carrying loads of up to twenty-five pounds, are set to revolutionize local delivery. Will your next pizza or pair of shoes be brought to you without any human intervention?
Starship Technologies was launched in 2014 by Skype co-founders Ahti Heinla and Janus Friis. It mission, according to its Facebook page is to:
fundamentally reshape how goods are shipped and delivered, and make local delivery, ultimately, free.
Over the last nine months testing of the autonomous delivery robot, which operates at a speed of up to 4 miles per hour has been undertaken in 40 cities and 12 countries. One recent location was in Silicon Valley where a Starship robot was successful in navigating the sidewalk, avoiding obstacles, passing pedestrians, checking for traffic and completing a delivery with 90% autonomous driving, as documented in this video narrated by Ahti Heinla, CEO of Starship Technologies.
As the video indicates Starship robots are limited to local delivery - operating within a two-mile radius of a hub in an area that has been comprehensively mapped.
From the customer's perspective Starship's robots are intended to work with online ordering. When you selects this delivery option you will receive a notice via an app or online when that item has been delivered to a nearby hub. After selecting a delivery time, the robot will arrive at your doorstep in 15 to 30 minutes. As the robots aren't capable of climbing stairs or taking elevators, customers will have to meet the robot at the door or on the sidewalk and will require a code, provided by the app, to unlock the container and retrieve its contents. One advantage of the system is the ease of making returns - if the package or food isn't to your satisfaction, you can pop it back in the robot and send it back.
If this sounds futuristic Starship Technologies is partnering with Hermes, a European delivery service with an existing network of local collection points, with trials of for a home delivery service planned this month in Hamburg. In London, where Starship technologies has its headquarters, the company has signed agreements with several companies including Just Eat, a food delivery service. Another target is Austin, Texas where the company is looking for commercial partners such as a grocery store.
Concerns have been raised about the potential for theft either of the contents or entire delivery robots. As the drones are fitted with nine internet connected cameras capable of recording as well as for use in navigation and obstacle avoidance, would-be thieves could find their activities on YouTube in real time. Two-way audio is also part of the robots' equipment so team members can communicate with people in the environment when necessary.
This seems to offer a level of convenience that will make a difference and will extend what robots can usefully do for us.
---
Microsoft Launches SharePoint Embedded
30/11/2023
Microsoft has launched SharePoint Embedded, a new API-only cloud-based file and document management system that can be used by app developers to make use of the Microsoft 365 file and document storage [ ... ]
---
Advent Of Code 2023 Unlocked
01/12/2023
December 1st is the day on which, each year, Eric Wastl opens a very special advent calendar. You don't get rewarded with chocolates in the Advent of Code - instead it's stars for solving coding puzzl [ ... ]
More News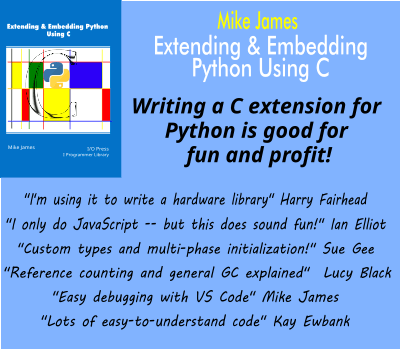 Comments
or email your comment to: comments@i-programmer.info
Last Updated ( Sunday, 07 August 2016 )