Microsoft Turns LightSwitch Off
Written by Mike James
Wednesday, 19 October 2016
You might not be familiar with LightSwitch, but back in 2010 Microsoft was pushing it very hard as a technology to use to create programs. Now the switch is set to off and if you had used it you would now be looking around for a replacement.
If you were a Microsoft developer back in 2010 you probably found it difficult to work out what the company was up to. LightSwitch was pitched at non-programmers to develop business apps. Of course, this is bad for us programmers, but we could just laugh quietly and wait for the non-programmers to call on us to get them out of a fix. We might even consider using it as a rapid development tool for prototyping.
When it finally appeared it was described as:
a flexible, business application development tool that aides developers of all skill levels to quickly create and deploy desktop and web business applications.
It shipped with Starter Kits for the following standard applications:
Budget Manager
Customer Service
Expense Tracker
Issue Tracker
Job Candidate Tracker
Performance Review
Status Report
Time Tracker
From this list you can see the sort of thing the LightSwitch was about.
Now Microsoft is abandoning it. The latest blog post says:
"Visual Studio 2015 is the last release of Visual Studio that includes the LightSwitch tooling and we recommend users not begin new application development with LightSwitch. That said, we will continue to support users with existing LightSwitch applications, including critical bug fixes and security issues as per the Microsoft Support Lifecycle."
So what do Microsoft suggest you use in place of LightSwitch?
"We no longer recommend LightSwitch for your new apps. But we remain committed to fulfilling our vision to significantly raise the productivity bar for building modern LOB applications, which is why Microsoft is aligning efforts behind PowerApps. Microsoft PowerApps is a solution to build custom business applications that enables increased productivity with business apps that are easily created, shared and managed. PowerApps offers a modern, intuitive experience for LOB application development."
So this is another example of Microsoft's dropping of the old in favor of the new. LightSwitch is a .NET app that could run its UI on either Silverlight/HTML or as a SharePoint app.
Power Apps run on iOS, Android, Windows 8.1 and up and a Web browser. The technology seems to be HTML/JavaScript based. On mobile phones the app appears to be native because it makes use of a host to run the HTML/JavaScript. This is very like the PhoneGap/ Cordoba approach to creating native apps.
The data connection for a Power App is handled via Azure and this is the reason that Microsoft is so keen on them. At the moment you can use an Azure connected Power App for free, but in the near future there will be a charge and possibly no free option at all. Microsoft expects to make a lot of money from Power Apps.
Users of LightSwitch are very angry at their way they have been treated after two years of neglect and with no word on the future of the technology. There doesn't seem to be any hope for the open sourcing of the product and this reinforces the idea that Microsoft doesn't open source a technology that would compete with whatever it is currently focused on.
Microsoft goes through a cycle of agressively hyping a technology at the expense of whatever came before. If you are going to be, or remain, a Microsoft-oriented programmer this is something you have to keep in mind and you have to plan for the next round of "killing off". At the moment Power Apps look solid and a great bet for the future - remember the future will arrive and with it a new technology that will cause Microsoft to bury the old.
More Information
Related Articles
Microsoft Updates Dev Tools - Napa & LightSwitch
Custom controls add flair to LightSwitch
Microsoft LightSwitch Beta ships early - First Look
LightSwitch - the developer's take
To be informed about new articles on I Programmer, sign up for our weekly newsletter, subscribe to the RSS feed and follow us on, Twitter, Facebook, Google+ or Linkedin.
---
Magic Prompts For LLMs?
08/11/2023
Are there magic prompts that make LLMs disgorge the results that you want? New research suggests that there are and they are short.
---
Insights Into Software Supply Chain Security
08/11/2023
A report from Chainguard reveals that while software developers and security leaders are committed to tackling software supply chain security, differences in their perspectives and prioritie [ ... ]
More News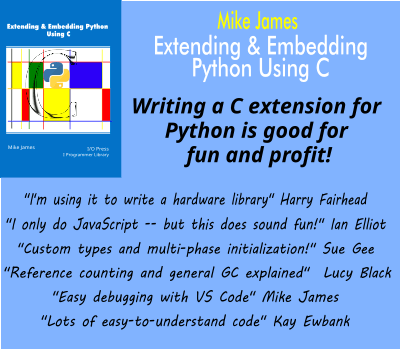 Comments
or email your comment to: comments@i-programmer.info
Last Updated ( Wednesday, 19 October 2016 )