Windows 10 and Edge - Status Update
Written by Janet Swift
Wednesday, 05 July 2017
It is almost a year since the free upgrade to Windows 10 came to an end. What affect has this had on the uptake of the operating system, and on its default browser, Edge?
For a full year from its launch on July 29th 2015 Windows 10 was available as a free upgrade for users of Windows 7 and later - not only this but those eligible for the upgrade were constantly reminded of the fact.
This was driven by Microsoft's ambitious target of having Windows 10 on a billion devices by mid-2018.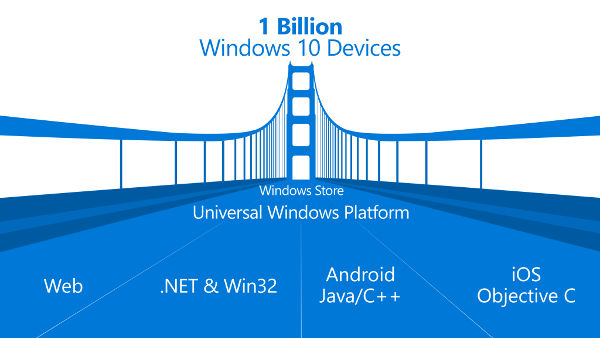 After 10 months of the free upgrade period we reported Microsoft's claim of Windows 10 On 300 Million Devices but despite being so far from its goal the same announcement made clear that July 29th 2016 was a firm deadline for the free upgrade offer, after which Windows 10 would only be free with new devices and Window 10 Home would cost $119 to purchase.
The period between this announcement and the deadline for the free update saw the steepest uptake of the operating system since its initial pre-launch availability in July 2015. Notice that it had achieved a 9.00% share of the Desktop operating system market by the beginning of November 2015. This almost doubled by May 2016 and then rose to 23% by August. September show a slight dip which wasn't recovered until November (see Windows 10 Stalls), After this while Windows 10 has increased its share in every month apart from February 2017 it does so only slowly, less that a percentage point per month.
Looking at what has happened overall to Desktop Operating Systems since May 2016, Windows 7 has shown some volatility with a low of 47% in July 2016 and a high of 49.5% in May 2017. Windows XP also tended to recover some ground after each fall but overall dropped from 10.1% in May 2016 to 5.7% in May 2017, but then bounced back to 6.9% last month. This has resulted in a situation in which In most months XP had a larger share than Windows 8.1.
So as we enter July 2017 Windows has 91.5% of the desktop operating system market, with Mac on 6.1% and Linux on 2.4%:
Calculating the relative shares of the Windows versions, Windows 10 has 29% of it whereas Windows 7 has 54%. Rather shockingly Windows XP still has more of the Windows share, nearly 8%, than Window 8.1 which has 7%. The residual 2% is presumably Windows Vista.
So with Windows 10 on over a quarter of desktop machines what would we expect for its default browser, Edge, which unlike other browsers is exclusive to that environment? Perhaps for it to have increased its share in a similar slow but steady way.
The chart suggest this is the case, but over the whole period from May 2016 to June 2017 Edge has gone from 5% to 5.7%. This is hardly impressive and means that the oft quoted joke still holds:
Q: What is Edge used for?
A: To download Chrome
---
It Pays To Get Certification
22/06/2022
The Open Source Jobs Report 2022, published today, reinforces the message that gaining certification is very worthwhile for developers. Meanwhile the Stack Overflow Developer Survey 2022, also publish [ ... ]
---
Bash-Oneliner and GameShell Teach Unix Command Line
10/06/2022
Two great resources, one for beginners and one for intermediate users, for learning the Unix, well, Linux shell.
More News
Comments
or email your comment to: comments@i-programmer.info
Last Updated ( Thursday, 06 July 2017 )