Over 2 Billion Chrome Browsers In Use
Written by Janet Swift
Monday, 14 November 2016
Google held its annual Chrome Dev Summit last week and revealed that there are now over 2 billion Chrome browsers in active use across desktops, consoles and mobile devices. It also announced there would be no Chrome ad blocker.
Actively-used browsers aren't the same as active users, given that many users rely on Chrome on multiple devices, indeed one of the benefits of using Chrome is that it can easily sync between your devices. But however and wherever you look you'll quickly come to the same conclusion - Chrome has become the ubiquitous and dominant browser. On the desktop it has taken share from Microsoft's Internet Explorer and ensured that Edge has a failed to be adopted despite the efforts made in Windows 10. The fact Chrome is pre-installed on every phone running Google's version of Android certainly gives it a head start in the mobile arena and it also has a healthy share of iOS devices.
Here's the latest position from StatCounter across PCs, mobile devices and consoles, showing that Chrome has a 51.53% share of the world-wide market
From NetMarketShare, the latest browser stats for smartphones, tablets and consoles are displayed in this pie chart which shows Chrome's share is 54.30%, with Safari having the only other significant slice (25.66%)
Turning attention to the desktop distribution, Chrome has almost the same proportion (54.41%) and it is Internet Explorer, which is the default browser for Windows 7, the dominant desktop OS that is is second place with 25.48%
NetMarketShare's trend chart over the last 12 months shows clearly how Chrome has increased its dominance at the expense of Internet Explorer:
We used to comment on how Firebox was doing - but even though it has rallied a little from its low in August it does seem to have become a lost cause. It will be interesting to see if Edge, which is increasing its tiny share ever edges Firefox out of its third rank position.
Meanwhile back at the Chrome Dev Summit, Darin Fisher, vice president of Chrome engineering, told delegates that Google will not be building an ad-blocking feature into Chrome, explaining that it's better to change the behavior of adds rather than block them altogether, a viewpoint undoubtedly motivated by the fact that Google makes a lot of revenue from advertising. Fisher said:
"We feel like there are a lot of challenges in advertising. There are a lot of wrong ways. However, if publishers and advertisers do ads the right way, it can be great for the users and for the ecosystem."
Admitting that a lot of advertising hurts engagement by actually deterring people from using websites he referred to a recent initiative, the Coalition for Better Ads that Google has helped to found along with publishers like Facebook, News Corp. and The Washington Post, advertisers like Unilever and Proctor & Gamble, and industry groups like the Interactive Advertising Bureau (IAB) and the Association of National Advertisers (ANA).
Fisher also outlined Google's plans to to have Chrome support progressive web apps (PWAs) that deliver a mobile app-like experience within browsers:
"It's expensive to get people to install an app ... but progressive web apps arrive fast through the browser to keep visitors happy, then download extra abilities silently in the background. For website developers there's really no fundamental limit to the kinds of experiences you can create."
Firefox and Edge also support PWAs but they are not yet supported by Apple either within Safari or for third-party browsers running on iOS.
A lot of attention was paid during the summit to the need for websites to be mobile-friendly, particularly in view of the finding by StatCounter Global Stats that mobile and tablet devices accounted for 51.3% of Internet usage worldwide in October compared to 48.7% by desktop.
Together with the fact that the Google search algorithm now penalizes web pages that are not mobile-friendly, this is a clear signal to web developers not to ignore mobile.
---
Magic Prompts For LLMs?
08/11/2023
Are there magic prompts that make LLMs disgorge the results that you want? New research suggests that there are and they are short.
---
Spatial Data Management For GIS and Data Scientists
24/11/2023
Videos of the lectures taught in Fall 2023 at the University of Tennessee are now available as a YouTube playlist. They provide a complete overview of the concepts of GeoSpatial science using&nbs [ ... ]
More News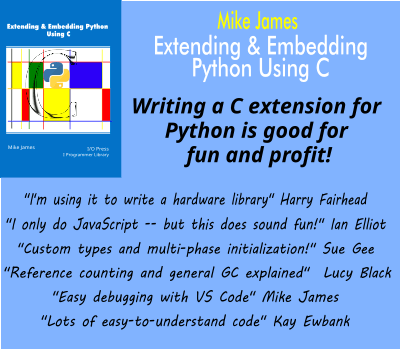 Comments
or email your comment to: comments@i-programmer.info
Last Updated ( Friday, 02 June 2017 )