Windows 8 Fails to Gain Ground
Written by Janet Swift
Wednesday, 03 October 2012
Windows 8 is due to be released this month, on October 25, and you would expect there to be a lot of activity on the part of developers and a lot of enthusiasm on the part of early adopters. So what it its current state?
In terms of all Windows installs, Windows 8 had just 0.33% during September 2012, only a fifth of what Windows 7 had achieved (1.64%) a month before its launch, according to analytics firm Net Applications:
Another blow for Windows 8 is that Gartner analysts predict that the operating system will peak at just 20% to 25% of corporate PCs and while they are strenuously urging companies to move off Windows XP the advice is to transition to Windows 7.
A recent poll by Forumswindows8.com, the largest Windows 8 help and support forum on the Internet, in which over 50,000 users voted, found that just a quarter of respondents claimed Windows 8 to be their favorite version of Windows. The majority (53%) preferred Windows 7 and Windows XP took 20% of the votes with only 2% nominating "other".
When asked to select their favorite features, "Fast boot and shut down" was the clear leader, closely followed by Easy installation. Worryingly, the exclusive features of Windows 8 - the Metro UI and the Charms bar appealed to only 22% and 13% respectively.
The biggest dislike was price, which perhaps seems surprising when Microsoft is offering an upgrade for $39.99. However, as with moderator Cat explains: $40 seems fantastic for an upgrade for those who want to "walk away fro their prior OS and not look back", we are still waiting to discover the price for those, herself included, who want to dual boot and run Windows 8 together with Windows 7 at least until SP1 irons out any teething troubles.
Other negative factors are system requirements (26%), incompatibility (25%) and the problem of windows freezing or crashing (20%). The Windows 8 feature of having two styles - Metro and classic desktop was seen as a weakness by 18% of respondents.
In one of the first full reviews of Windows 8, the co-founder of Microsoft Paul Allen, gave a resounding endorsement of this feature and also of Windows 8 use of gesture and touch capabilities, writing on his blog:
The new tablet features in Windows 8 are particularly bold and innovative. A few minor issues aside, I'm impressed with its clever integration of a bimodal interface to simultaneously support both desktop and tablet use in the same operating system. I found the gesture navigation on the tablet to be quite satisfying and responsive. And in general, I find Windows 8 to be snappier and more responsive than Windows 7.
Allen says he is:
"particularly excited about the prospects for Windows 8 on a tablet. The tablet interface (which he describes as Windows 8 style previously referred to as the Metro UI) is elegant, responsive, and stacks up nicely with other tablets on the market."
Perhaps when the Surface becomes available Windows 8's fortunes will improve.
The long-term success of Windows 8 depends on developers jumping on its bandwagon but to date this isn't happening, as can be gauged by submissions to the Windows App Store.
According to a post on WinAppUpdate.com by Wes Miller, who works for in his day-job is research analyst at Directions on Microsoft, there are over 2000 apps now on the Windows Store, up from around 1000 when it opened. However, the growth curve certainly isn't the "hockey stick" shape that would indicate the much-needed enthusiasm from the developer community.
So from users and developers alike there seems to a lukewarm response to Windows 8.
As with all new operating systems, the difficulty here is in distinguishing between the usual "shock of the new" irritation that existing users feel about any changes and a realistic response to the design.
In this case we also have a chicken-and-egg problem. If the users come the developers will follow. If the developers come the users will follow.
At the moment no-one comes and there is no-one to follow.
More Information
Related Articles
Windows Store Expands Boundaries
Windows 8 Devs Enticed By Offers - Such As Meet Steve Ballmer!
Windows 8 For ARM Is Something New
Windows 8 App Store - the User Experience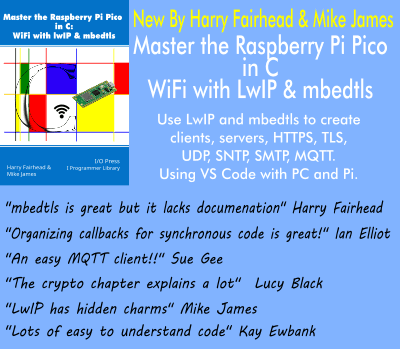 Comments
or email your comment to: comments@i-programmer.info
To be informed about new articles on I Programmer, install the I Programmer Toolbar, subscribe to the RSS feed, follow us on, Twitter, Facebook, Google+ or Linkedin, or sign up for our weekly newsletter.
---
Google Adds Maps Platform To Dev Library
17/03/2023
Google has added Google Maps Platform to its Dev Library. The Google Maps Platform is a set of APIs and SDKs that can be used to embed Google Maps into mobile apps and web pages, or to retrieve data f [ ... ]
---
JavaScript Devs Knowledge of Features
01/03/2023
Each new release of ECMAScript introduces new features. How quickly are they adopted? Do JavaScript developers even know about them all? The State of JavaScript 2022 reports suggests a high degree of [ ... ]
More News
Last Updated ( Wednesday, 03 October 2012 )