Windows 8 - How Is It Doing?
Written by Janet Swift
Saturday, 01 December 2012
It's over a month since Windows 8 was launched and there are conflicting reports about how well it is doing in terms of uptake. We try to make sense of the statistics.
Microsoft's Tami Reller, corporate vice president (and chief financial officer and chief marketing officer) for Windows and Windows Live, has divulged the information that it has sold 40 million Windows 8 licenses in the first month after release. However, according to NDP, a research company that tracks US retail sales, Windows 8 hasn't yet had a positive impact.
Since the launch of Windows 8, sales of Windows devices in the US have dropped 21 per cent compared to the same time period last year. Notebook sales dropped 24 per cent, but desktop sales suffered a smaller decline of 9 per cent.
Comparing the Windows 8 launch period to that for Windows 7, NPD figures are that about 58 per cent of the Windows-based devices purchased in the last month were Windows 8 gadgets whereas about 83 per cent of gadgets purchased in the same time period were for Windows 7 when it was new in 2009. NPD described sales of Windows 8 tablets as "almost non-existent," making up less than 1 per cent of all Windows 8 devices to date. However, NPD's stats do not include sales of the Microsoft Surface.
Information about sales of the Surface RT come from Steve Balmer in an interview with French newspaper, Le Parisien. He explained that the "modest" sales figures were due to limited availability - purchases can only be made via Microsoft's website and at its stores in the US.
According to Taipei-based Digitimes, orders for the Surface RT have been reduced by half:
Microsoft originally expected to ship four million Surface RT devices by the end of 2012, but has recently reduced the orders by half to only two million units.
Digitimes also notes that although Asustek Computer, Samsung Electronics and Dell have all launched Windows RT-based tablets, consumer demand for those devices is also weak.
Demand for the Surface RT may be limited by the fact that it will only run WinRT apps - in fact customers have been returning the device on the grounds that it won't run software they already have. Microsoft has now announced that the Surface Pro, which has full support for Windows desktop programs will be available in January 2013 at a price of $899 for the model with 64GB of storage and $999 for the 128GB model.
Microsoft's figures of having sold 40 million Windows 8 licenses in its first month suggest it should be on a par with Windows 7 which sold 60 million in its first 10 fits with the Wall Street Journal estimating that 40 million copies were sold in the first month. So how does it stack up in terms of usage figures?
According to NetApplications Windows 8 currently has a 1.09% worldwide OS market share and for the first time XP's share is less than 40%.
(Click chart to enlarge)
Figures from StatCounter show in the US Windows 8 took 1.77% of internet usage one month after launch compared to 5.21% for Windows 7 following its introduction which suggests that Windows 8 is lagging.
Explaining the discrepancy between the pessimistic outlook to be drawn from this statistic and the optimistic one presented by Tammy Reiller, StatCounter's CEO Aodhan Cullen commented:
Microsoft has reported license sales of 40 million for Windows 8, however this has not yet translated into significant usage figures. This may be due to sales to manufacturers rather than to end users so Windows 8 may well get a boost over the December holiday buying season.
The main conclusion has to be that Windows 8 isn't an important factor as yet and it lags the adoption of Windows 7, but 40 million licenses might be waiting to be turned into users - assuming the hardware sells.
More Information
Related Articles
Windows 8 Fails to Gain Ground
Windows 8 For ARM Is Something New
To be informed about new articles on I Programmer, install the I Programmer Toolbar, subscribe to the RSS feed, follow us on, Twitter, Facebook, Google+ or Linkedin, or sign up for our weekly newsletter.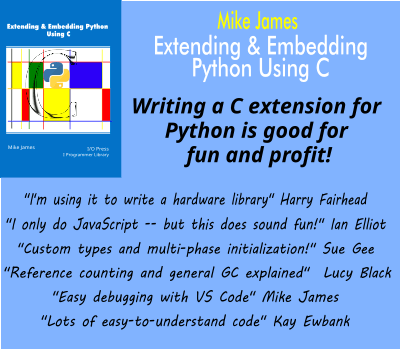 Comments
or email your comment to: comments@i-programmer.info
---
Helidon Microservices Framework Version 4 Reaches General Availability
16/11/2023
Helidon, the open source microservices framework by Oracle, has been updated to version 4, just a month after the release of Java 21. With this release Helidon becomes the world's first virtual [ ... ]
---
GitHub Sees Exponential Rise In AI
15/11/2023
Developers are flocking to AI creating an explosion of generative AI activity in open source. The 11th annual Octoverse report, unveiled at last week's GitHub Universe event recorded 65K public g [ ... ]
More News
Last Updated ( Saturday, 01 December 2012 )