Windows 8.1 No Longer Supported - UPDATE
Written by Lucy Black
Thursday, 17 April 2014
Microsoft has announced that the Windows 8.1 Update 1 that was released on April 8th is being treated as a "new servicing/support baseline". What does this mean?
If you don't actively develop for Windows 8.1 you might not not have taken much notice of its recent update. After all, as Windows 8 is Microsoft latest "fail whale", you might have decided the best course of action is simply to ignore it.
However this week's announcement Information Regarding the Latest Update for Windows 8.1 explains that only Windows 8.1 installations that have had Update 1 applied to them will continue to receive security updates, beginning with May's Patch Tuesday.
This situation is made worse in that there is a known issue that causes some PCs updated with the Windows 8.1 Update to stop scanning against Windows Server Update Services (WSUS). Microsoft therefore withdrew the update from WSUS servers on April 8th and recommended affected users to:
"suspend deployment of this update in your organization until we release the update that resolves this issue"
and as yet the problem hasn't been resolved.
Windows Server 2012 users are similarly obliged to apply the Windows Server 2012 R2 Update, also released on April 8th, in order to be continue to receive security updates from May onwards.
The problem is made worse by the fact that Microsoft wants to keep Windows 8.1 and Windows Phone 8.1 as the headline names so as to pretend that the two operating systems are in-step.
If Update 1 was allowed to be called Windows 8.2 it would look as if Windows had overtaken Windows phone so we are left with the ridiculous name "Windows 8.1 Update 1" and the equally ridiculous fact that Windows 8.1 is not going to be supported for much longer.
Confused?
So is the average user. Microsoft still seems to be quite capable of making the wrong moves despite its attempt at a fresh start at this year's Build.
UPDATE - April 17
Microsoft has now resolved the connectivity issue that was impacting some PC configurations and has now published the Windows 8.1 Update (as well as the Windows Server 2012 R2 Update and Windows Embedded 8.1 Industry Update) to Windows Server Update Services (WSUS).
This means that organizations using WSUS, Windows Intune, or System Center Configuration Manager for updating their Windows 8.1 computers can now deploy these updates to computers and servers. In the case of machines that have already had these updates installed, Windows Update will re-offer them but it will only install the portion of the update that addresses the fix and other portions of the update will not be downloaded a second time.
Microsoft has also extended the timeframe for enterprise customers to deploy the product updates from 30 to 120 days - making the effective deadline for receiving future updates August 12th.
For consumer customers there's no such extension and to keep Windows 8.1 devices current, the Windows 8.1 Update 1 will need to be installed by May 13th in order to continue to receive new updates.
---
Leporello.js - The Next Gen JavaScript IDE
14/11/2023
Leporello.js is an interactive functional programming IDE for JavaScript with debugging superpowers. Let's look at what makes it different from traditional IDEs.
---
AI Ready - Certification From Amazon
29/11/2023
Amazon aims to provide free AI skills training to 2 million people by 2025 with its new 'AI Ready' commitment. Building on its existing scholarship program with Udacity, next year Amazon is [ ... ]
More News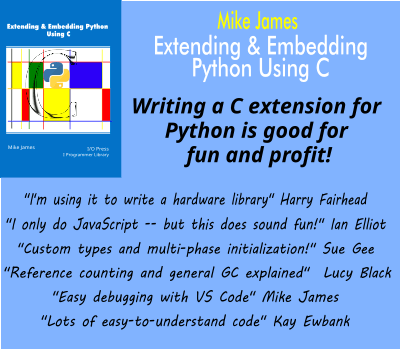 Comments
or email your comment to: comments@i-programmer.info
Last Updated ( Tuesday, 03 June 2014 )