Windows Dev Center Open For Universal Apps
Written by Mike James
Wednesday, 16 April 2014
Windows Phone Dev Center is now open for publishing "universal apps". Sounds impressive - what does it deliver?
Once you get over the irony of Microsoft calling an app that comes in two versions - one for Windows 8.1 and the other for Windows Phone 8.1 - "Universal" then you can start to see some of the, mostly bureaucratic, advantages of the new way of doing things.
The biggest advantage is that you can now present your app as a single entity for both Windows and Phone users. You can link existing apps or upload new universal apps. This is welcome because it means that users can choose which device they want your app to work with and don't have to rush off to see if there is a version for Phone say. Why things weren't like this from the very beginning is a bit of mystery.
Is it really rocket science to think that an app should have a single point of contact with the user irrespective of its exact platform?
One odd new feature is the ability to reserve a Windows Phone 8.1 app name for up to 12 months. Surely if you register an app with a given name it should be reserved on all Windows platforms for as long as your app exists in the store?
Back in November 2013 things were changed so that you could register just once to submit apps to either Windows Store or Windows Phone Store - again why this wasn't how things were from the start is a mystery.
Now you can register without supplying a credit card. Sounds great, but the small print reveals that Microsoft is not letting you off your financial responsibilities - you have to supply a PayPal account in place of the credit card. So one way or another Microsoft has a way of getting cash out of you.
Also new are the consolidated price tiers - again a fairly obvious idea that unifies prices of apps across platforms. However, the way that Microsoft is rolling this one out is making many developers annoyed as it changes prices without consultation or even notification, see Microsoft Rolls Out New App Pricing. The main change is that now you can charge $0.99 and $1.29 for Windows Store apps as well as for Phone apps.
The final new "integration" feature is that certification is unified and speeded up for both types of app.
There are also some change to the Phone Dev center in the light of Windows Phone 8.1. You can can still submit Silverlight apps, but there is a lot of pressure to convert to WinRT. Existing Windows Phone 7.1 and 8.0 packages will be automatically offered to Phone 8.1 users until you get round to creating a specific 8.1 app.
Promised for the future a lots of enhancements. You will be able to set app pricing with start and end dates so that you can offer promotional deals and you will be able to specify that your app needs a touch-enabled device. A very welcome future feature is the pre-submission validity check which will automatically add a privacy policy to your app before submission.
OK, like much that Microsoft is doing at the moment, you have to conclude that it is good, but when you look more carefully you have to ask why wasn't it done before. When it comes to Windows Phone and developers, it is hard to get excited about Microsoft solving problems it actually caused in the first place - anyone remember Windows Phone 7?
If switching from Silverlight, a process more like sinking an oil tanker and getting a completely different one to replace it rather than just a change of course, was a good idea the only advantage it could possibly offer was integration with the new WinRT apps. Yet we are still waiting and in the meantime we are offered unified bureaucracy in place of a unified platform.
---
Google Resumes Transition To Manifest V3
17/11/2023
Google has resumed the planned deprecation of Manifest V2, giving notice to Chrome extension developers that Manifest V2 extensions will be phased out as early as June 2024 in the prestable versions - [ ... ]
---
Azure CosmosDB for PostgreSQL Adopts Version 16
20/11/2023
Shortly after version 16 of PostgreSQL was released,
CosmosDB follows suit adopting the new version applicable to production workloads.
More News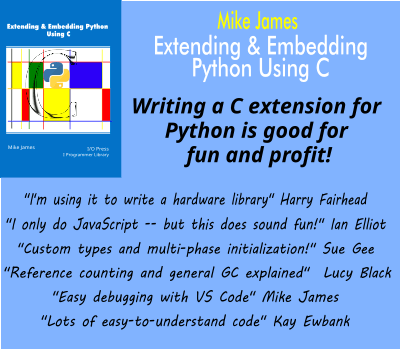 Comments
or email your comment to: comments@i-programmer.info
Last Updated ( Wednesday, 16 April 2014 )