Microsoft Lowers Barrier To Windows Stores
Written by Alex Armstrong
Wednesday, 24 September 2014
Microsoft recently launched a new Dev Center Benefits program and now has taken the further welcome step of eliminating annual fees. You still have to pay to register at the Dev Center but this is now a one-off payment for lifetime access.
As regular I Programmer readers will know, we've objected from the outset to the fact that Microsoft charged developers for being able to use the apps they developed on their own devices. Over time Microsoft has made it cheaper to gain the privilege of creating and selling apps and this latest move means that having made a single payment you don't face a recurring bill.
A Lifetime Dev Center registration costs around $19 per individual and $99 per organization, which is the same as the previous annual subscription. Announcing it on the Windows blog, Todd Brix states:
This change is effective immediately. Each of our 600,000+ registered developers will no longer need to pay any additional fees to maintain their account. It's also a very good time for developers new to the platform to get a Dev Center account and start submitting apps.
While I still find any payment a deterrent to developing for the Windows/Windows phone platform, this is better than it was - and no doubt removing it altogether would risk alienating the existing and sizable community of those who have paid good money - in many cases repeatedly.
The new Dev Center Benefits program seems somewhat confusing. For a start it seems to suggest that if you don't already have a Windows or Windows Phone Dev Center account you can have a Free account - which runs counter to the idea of Lifetime registration fee:
Apart from this it appears there are three levels of benefits, with more perks and opportunities as you become a more experienced app developer:
(click table to enlarge)
So what determines whether you are classed as Explorer, Expert or Master?
Pointing out that some Program Benefits will be made available to only developers of certain app development expertise, the terms and conditions document says:
Your Program Level will be determined by Microsoft based on such things as your existing app performance, market relevance of your existing apps, and customer feedback on your existing apps.
It also suggests it will take existing apps on other platforms into account in determining your program level. On the whole it doesn't seem very clear and relies a lot on devs trusting Microsoft's judgment.
Given that Microsoft really needs apps, and devs to create apps, it may still not be going far enough. Yes, it is offering guidance and even promotional gift cards (which are currently only available for users in the US), but with such a small share of the mobile market it needs to make it even more attractive for new devs to join.
Perhaps the Free Dev Center account for unregistered developers should really be the message.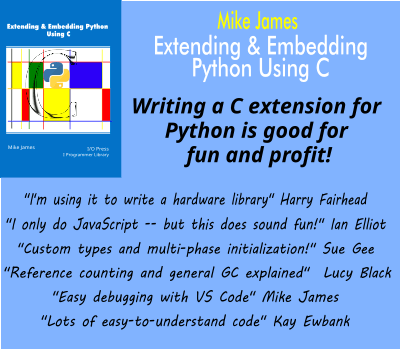 Comments
or email your comment to: comments@i-programmer.info
Last Updated ( Wednesday, 24 September 2014 )