Windows 10 At 200 Million Devices
Written by MIke James
Monday, 04 January 2016
It's been a good holiday for Microsoft which claims that it has hit 200 million installed copies of Windows 10 and that activity in the Windows Store is up.
You can't blame Microsoft for putting the best spin they can on the numbers but even if you take out some of the hype and view the figures as dispassionately as possible it still seems to be good news.
Microsoft needs programmers to move to Universal Apps, but as these only run on Windows 10 devices it needs users to move to Windows 10. Hence the growing pressure to upgrade. If you have managed to resist upgrading until now you are going to find it harder to avoid as the new year progresses and Microsoft makes Windows 10 a recommended upgrade. What this means, if it goes ahead, is that Windows 10 will automatically install as if it was a new driver update or a security patch.
What will users make of this change?
My guess is that there will be a lot of angry people out there and you might wonder why Microsoft is doing this?
Well, apart from the need to ensure that Windows 10 is everywhere to make the Universal part of Universal Apps a reality, there is also the point of view that Windows 10 is free.
We have become used to the idea that our current version of Windows is updated automatically and for free so why not the whole operating system? Once you have moved over to Windows 10 it will continue to update with new features and, if Microsoft is to be believed, there won't be a Windows 11, just an incremental improvement.
From Microsoft's point of view why wouldn't the user want to upgrade to a better OS? From its view point it is mystifying why a user might not want to upgrade to Windows 10 - the best operating system it has produced.
Users aren't quite as simple as Microsoft thinks. Some really do stick to the "if it ain't broken don't fix it" motto. Some think that Windows 7 is the best OS Microsoft ever produced, and some even think that Windows XP is the best, not to mention Windows 95...
In the future the boundaries between different versions of Windows might vanish but at the moment they are very real and alive in the mind of the user.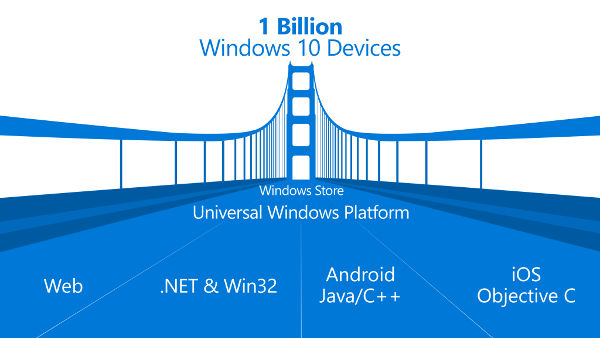 With this in mind it isn't surprising that Microsoft is meeting some upgrade resistance. This makes the latest figures all the more welcome. With 200 million active Windows 10 devices Microsoft is 20% of the way toward to the 1 billion that they promised developers at the launch.
However the claim:
"Windows 10 continues to be on the fastest growth trajectory of any version of Windows – ever – outpacing Windows 7 by nearly 140% and Windows 8 by nearly 400%."
misses the fact that Window 10 is free.
It would be amazing if it did any worse and claiming a 400% gain over Windows 8 is hardly impressive for an OS that Microsoft probably couldn't have given away for free.
Overall it's not bad news and if the indicators are correct it seems to be picking up in the new year.
Perhaps equally important is the news that Windows Store has seen some growth.
"..with 3 billion visits to the new Store and more universal apps becoming available for Windows 10, including Netflix, NPR, Pandora, Shazam, TuneIn Radio, Twitter, Uber, Wall Street Journal, 1-800-Flowers, and more. Top developers are also releasing new games to the Windows Store including Minecraft: Story Mode – a Telltale Game Series and World of Tanks Blitz, with more new titles coming in early 2016, such as Rise of the Tomb Raider. These developers see the opportunity hundreds of millions of customers present – and we're just getting started."
The actual figures are promising:
2x increase in the number of paid transactions from PC and tablet customers this holiday season


In December alone, 60% of paying customer were new to the Store


In December, Windows 10 generated more than a 4.5x increase in revenue per device, as compared to Windows 8
The final point seems the most promising as it indicates that users might just be taking Universal Apps or WinRT apps seriously. Given that under Windows 10 they run on the desktop, rather than in a separate environment, users probably don't distinguish between Win32 and WinRT apps as they almost certainly did under Windows 8.
It might just be that it is time to consider creating Universal Apps because, not only is the market now big enough, it actually seems to be interested.
One final thought - just think the position that Microsoft would be in now if Windows 8 had taken the more integrated approach that Window 10 was eventually forced to take.
More Information
Windows 10 Now Active on over 200 Million Devices
Related Articles
Windows XP Loses Share Windows 8.1 Gains
To be informed about new articles on I Programmer, sign up for our weekly newsletter, subscribe to the RSS feed and follow us on, Twitter, Facebook, Google+ or Linkedin.
---
Microsoft Windows Announced 40 Years Ago
12/11/2023
Although it didn't launch until 1985, Microsoft Windows was announced in November 1983. It signaled the move for users from the command line to a GUI environment, something that some programmers still [ ... ]
---
How High Can Kotlin Go?


22/11/2023




Having entered the Top 20 of the TIOBE Index in September 2023, Kotlin has continued its upward trend. Is it going to break into the Top 10 any time soon? Could it emulate Python and rise to the top?

[ ... ]

More News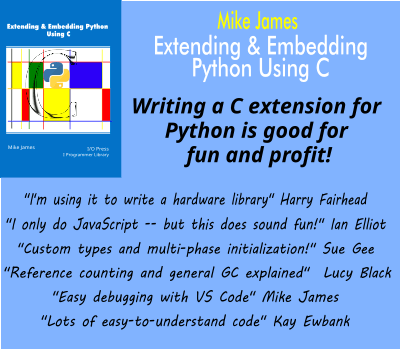 Comments
or email your comment to: comments@i-programmer.info
Last Updated ( Monday, 04 January 2016 )