Written by Mike James
Wednesday, 02 August 2017
Despite a recent news report saying that a Bitcoin split had been averted, the split has happened due to a new faction seemingly appearing out of nowhere with an alternative proposal for the future of the cryptocurrency.
Bitcoin is a far from perfect algorithm. It has mechanisms in it which slow down the addition of new blocks to the blockchain to once every ten minutes. This is too slow for a mass market currency and as a result Bitcoin it is largely restricted to being an investment and for large, or anonymous, transactions.
One solution to the problem is to increase the block size so that more transactions can fit in, but this potentially makes things more hackable. The compromise solution that seemed to have saved Bitcoin from a fork was SegWit2x ,which proposed a modest increase in the block size, doubling to 2MBytes, and moved some non-essential data from the block to another storage location.
After everything looked settled and 80% of the miners had committed to SegWit2x, suddenly a group of miners proposed Bitcoin cash with a block size of 8MBytes. Rather than waiting to reach an agreement, the new software was put into use on August 1st and so Bitcoin appears to have split with some, the majority at the moment, of miners processing the old Bitcoin system and a few miners running the new software.
At the moment adoption is slow and Reuters reports that it took 6 hours to mine the first batch of Bitcoin Cash. What is really odd is that this isn't really a fork of Bitcoin as Bitcoin Cash tokens are going to be issued to every Bitcoin owner, This means if you have your Bitcoin in an online wallet that supports Bitcoin Cash you suddenly have twice the number of coins. This has been compared to a stock split, but the similarities are fairly tenuous as there is no real link between the prices of the two cryptocurrencies. It could just as well be seen as a Keynesian money printing exercise and be subject to just as much doubt about its value.
Who is actually getting the free money is also a difficult question. If you have access to your private keys then the same keys will access the newly minted Bitcoin Cash. If you keep your Bitcoins in an online wallet that isn't Bitcoin Cash-friendly they may well be behaving as if it didn't exist.
Of course, Bitcoin Cash isn't worth as much as Bitcoin and if enough people take up the offer then the "free cash" will reduce the value of Bitcoin Cash and if they transfer their Bitcoin it too reduces in value. If this sounds vague. it is - I don't think anyone really knows what is happening. let alone going to happen. There are even some warnings about not to trying to make a Bitcoin transaction for fear of simply losing the coins.
The really sad fact is that increasing the block size by a factor of 8 isn't likely to solve the Bitcoin algorithms scaling problems. The whole idea of a proof of work based blockchain has the problem that a fixed block size always has an upper value of the number of transactions that can be processed per second. There is no way that the system can change to accommodate an increased demand without something as major as a hard fork of the sort we are watching at the moment.
If Bitcoin is an amazing experiment in economics, be prepared to be even more amazed, perhaps horrified, as the days tick by.
You have to wish that Nakamoto did a slightly better initial job on the algorithm front.
More Information
Bitcoin splits, but clone off to slow start
Related Articles
Bitcoin Almost Crashed - But Lived To Crash Another Day
Bitcoin - A Failed Experiment.
Inside Bitcoin - The Block Chain
Stanford Bitcoin Engineering MOOC Proposed
Bitcoin Difficulty Jumps - A 50% Miner Is Possible
Linux Foundation Backs Blockchain Project
Replace By Fee - Bitcoin Modifications
bitcoin Course Offered Free Online
bitcoin Fork Due To Algorithmic Differences
bitcoin Isn't As Anonymous As You Might Hope
The True Cost Of Bugs - bitcoin Errors
To be informed about new articles on I Programmer, sign up for our weekly newsletter, subscribe to the RSS feed and follow us on Twitter, Facebook or Linkedin.
---
Apache Kyuubi 1.8 Adds Web UI
20/11/2023
Apache Kyuubi 1.8 has been released with improvements including a new experimental Web UI and a new chat engine with OpenAI ChatGPT backend.
---
Microsoft's Generative AI for Beginners
21/11/2023
A free, self-paced online course about Generative AI is on offer from Microsoft's Azure Cloud Advocates. It's a 12-lesson curriculum targeted at complete novices to LLMs.
More News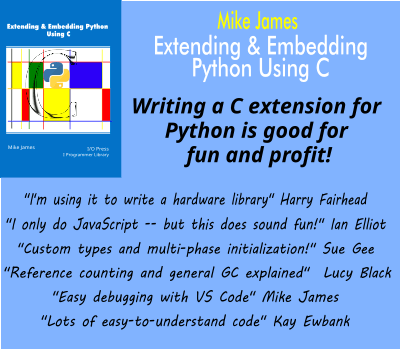 Comments
or email your comment to: comments@i-programmer.info
Last Updated ( Wednesday, 02 August 2017 )