Written by Kay Ewbank
Monday, 22 June 2015
A new version of the Unicode standard has been released with new emoji characters and scripts.

The list of new emojis in Version 8 includes some that make you wonder who would ever use them. Has the world really been bemoaning the fact there's no unicorn face emoji, for instance? The creators are definitely not health food fans, either; the list of new food emojis is made up of hot dog, taco, burrito, cheese wedge, popcorn, turkey, and bottle with popping cork. All the major food groups, then.
There are some new face emojis that do sound usable, if only to comment on the other new emojis, starting with a rolling eyes face, with other options including thinking, face with thermometer, face with bandaged head, and zipper mouth. There's a nice (if old fashioned) robot face, but we're not convinced about the new nerd face; in the black and white version the nerd has glasses and a smile (fair enough if a bit stereotyped), but why is the colored node purple with goggle eyes?
Along with the 41 new emoji characters (including five modifiers for diversity), the new code includes 5,771 new ideographs for Chinese, Japanese, and Korean, the new Georgian lari currency symbol, and 86 lowercase Cherokee syllables. It also adds letters to existing scripts to support Arwi (the Tamil language written in the Arabic script), the Ik language in Uganda, Kulango in the Côte d'Ivoire, and other languages of Africa. In total, this version adds 7,716 new characters and six new scripts.
The report on the new additions is well worth reading if you want to feel better about the meetings you have to attend. There's a section on why some suggested emojis haven't been included, giving a glimpse into the sort of discussion that presumably the designers have had to sit through. For example, cassoulet hasn't been included because it would be difficult to differentiate it from 'pot of food'; and while the committee agrees that the sushi icon is of a specific type such as Maguro, if they added saba, Hamachi, amaebi or others they would be overly specific. You don't say.
---
Towards A Common Vision For Browser Extensions
08/06/2021
Browser extension are, rightly, perceived as unsafe and yet they seem to spread like wildfire. One limiting factor is that they tend to be browser specific. Now a new group with members from all the m [ ... ]
---
Guido And Microsoft Want To Make Python x2 Faster
19/05/2021
A presentation by the father of Python or its BDFL as we used to know him, Guido van Rossum, announced that Microsoft has backed him to create a faster Python.
More News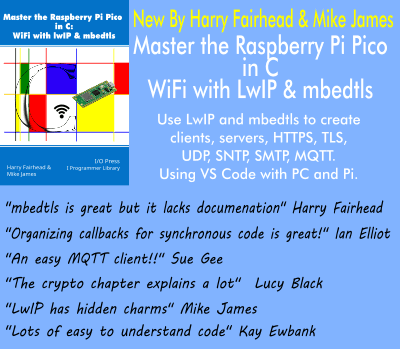 Comments
or email your comment to: comments@i-programmer.info
Last Updated ( Friday, 26 June 2015 )