Directions in Game Development: Feeling-First Design
Written by Jenine Wingg
Friday, 12 June 2020
Trends in game development are ever-evolving. We look at how the already-established VR, AR, and MR lead up to the latest concept - feeling-first design.
The video gaming industry has taken over the world by storm. What started with "Tennis for Two" developed by William Higinbotham back in the late 1950's has evolved significantly. Today's video games come in all shapes and kinds. There are plenty of genres, styles, compatibility with various devices, and advanced features. There is no stopping it, and the industry is now influencing the whole entertainment landscape.
The trends and directions in game development keep changing. Today, the key ones are already-established VR, AR, and MR integration, and the latest novelty, feeling-first design. What do thes acronyms mean and what roles do these technologies play in the industry?
Key Directions in Game Development
Just like a student can use a variety of techniques and approaches when it comes to learning how to write a compare and contrast essay, in the same way developers have plenty of approaches when it comes to creating competitive games. Here are the top directions you should know about.
Virtual Reality, or simply VR, refers to a three-dimensional computer environment that fully interacts with a user. Simply put, VR is a technology that allows developers to create a whole new virtual world. It is transmitted to a person through sensations, including sight, hearing, touch. Such games simulate both exposure and response to it. The key concept behind VR in the gaming industry is to put players at the center of immersive, interactive, virtual worlds in order to create an unforgettable experience. Today, the VR headset is a must for any passionate gamer. The most popular options are Oculus Rift and its more affordable stablemate Oculus Go.
Generally, VR is not a new word in the entertainment landscape. This concept has been around for a while. However, with the flow of time, it has become more advanced than ever. Today, the most popular VR headsets help users immerse fully into virtual space, like in "The Climb" or "The Talos Principle VR".
Another key direction in game development is augmented reality or AR. Unlike VR, which fully imitates a fictional environment, AR is a technology that allows developers to expand the existing settings with the help of computer simulation.
Simply put, when it comes to the use of AR in the gaming field, it implies adding layers of digital data onto our physical world. Thus, it does not create a fully artificial environment but expands it with virtual elements (e.g., videos, graphics, sounds, etc.). One great example of AR in entertainment is "The Dead Space."
Mixed Reality or MR, is another popular direction in game development. Basically, MR refers to a hybrid reality that merges the real and virtual worlds into a new environment where digital and real objects can co-exist and interact in real-time, which implies overlaying digital information onto the real environment. This technology, also referred to as "merged reality", has been pioneered by Microsoft, whose Hololens hardware was created to blend the virtual and the real courtesy of "holographic computing." Examples of MR usage are such picks as "I Expect You to Die" or "Titan Slayer."

The name of the latest popular direction in game development, Feeling-first design, speaks for itself. Implementing this technology, developers want players to feel. The aim is to evoke emotions in players rather than just create a neat visual image. The key goals of this trend are to develop a story, gameplay, and mechanics that can create unique, real emotional responses in users. Developers who opt for this approach will have to use different gameplays, visual elements, color palettes, and other objects that can call forth for players' emotions. This technique is predicted to be among the most important among game designers in 2020. Now, when users crave unique experiences and true emotions they need look no farthter than their in-home entertainment resources.
For anyone passionate about the video games industry, here is the one last comment. Don't expect that you'll be able to produce a great hit as a sole-programmer. This is the work for a group of specialists, an expert designer being a crucial person. Luckily, today there is no shortage of great courses on many platforms. So if you feel the creative juices for game design flowing through you it could signal the start of a great career.
Related Articles
Walk A Thousand VR Miles And Never Leave The Room
Augmented Reality Is Magic (Video)
Oculus Go and More AR/VR at F8
Is Real Reality The Next Big Thing?
To be informed about new articles on I Programmer, sign up for our weekly newsletter, subscribe to the RSS feed and follow us on Twitter, Facebook or Linkedin.
---
Notepad++ Twentieth Anniversary
05/12/2023
An updated version of Notepad++ is available, on its 20th anniversary. The text editor first saw light in November 2003 when it was released on SourceForge.
---
Microsoft Windows Announced 40 Years Ago
12/11/2023
Although it didn't launch until 1985, Microsoft Windows was announced in November 1983. It signaled the move for users from the command line to a GUI environment, something that some programmers still [ ... ]
More News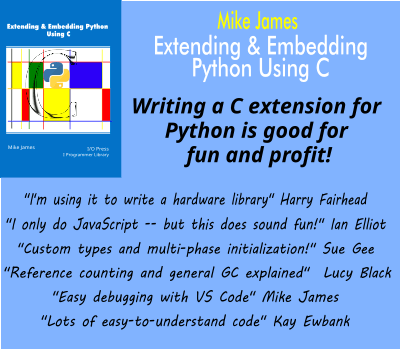 Comments
or email your comment to: comments@i-programmer.info
Last Updated ( Monday, 15 June 2020 )