Magic Leap's New Game Changer?
Written by Harry Fairhead
Saturday, 21 March 2015
Magic Leap is a secretive company promising to deliver Virtual Reality that will change everything. Of course, companies like Microsoft and Occulus Rift think the same. Take a look at this new video that gives you an idea of what Magic Leap might be working on.
Magic Leap recently secured over $500 million from the likes of Andreesssen Horowitz, Kleiner Perkins and Google - and then fell slient. It was going to show off a first-person real world shoot-em up at TED, but suddenly pulled out. Why is unclear, but the company seems to be happy to show the video it would have used in the TED talk.
Take a look:
OK, you have probably seen it all before and yes this could, and probably is, a mock-up rather than the real thing - the video was made with the help of Weta Workshops, a special effects company. Even so it is very nice and oh yes, the video blurb says "no robots were harmed in the making of this video" which is a comfort.
The point is you really would like to play the game if it was available. It is claimed that this is a game that the Magic Leap people are playing in the office.
This really isn't the point of Magic Leap however. If you look at its publicity material what you see are lots of things that are typical of VR, but none of the viewers are wearing any sort of VR headset. This is the "magic" part of the leap. To quote from the company's self description:
"With our founding principles our team dug deep into the physics of the visual world, and dug deep into the physics and processes of our visual and sensory perception. We created something new. We call it a Dynamic Digitized Lightfield Signal (you can call it a Digital Lightfield). It is biomimetic, meaning it respects how we function naturally as humans (we are humans after all, not machines)."
The name - Digital Lightfield - is obviously selected to make you think of a technology that really does create a lightfield in the sense of a hologram or of a lightfield camera. Could Magic Leap have a headset free display?
It is possible, but the technical problems are probably going to need more than $500 million to solve. It seems much more likely that what is being developed is some sort of lightweight display - like Google Glass - and will have some 3D software capable of placing 3D generated objects into the real world. Given that the company has a history of creating fibre optic devices and even projectors, and using information from a number of sources, it seems likely that the idea is to use a small fibre optic projector to direct light into the eye as if it was part of the light reaching the retina from the physical scene.
We will just have to wait and see what sort of gadget the little girl has to wear to see the ballerina:
---
Windows Wallpaper Is Latest Ugly Sweater Design
01/12/2023
Microsoft has made the classic Windows XP wallpaper the design for its shot at this year's ugly sweater options. If, like me, you're wondering how you managed to successfully avoid this as a concept, [ ... ]
---
JetBrains AI Coding Assistant Now Generally Available
07/12/2023
JetBrains has announced that its AI-powered coding tool is now generally available for its IDEs. The tool was announced earlier in the year but until now has been on limited access.
More News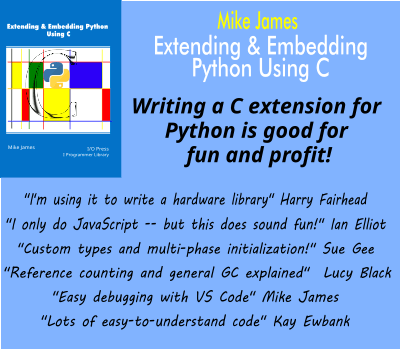 Comments
or email your comment to: comments@i-programmer.info
Last Updated ( Saturday, 21 March 2015 )