Oracle v. Google: Jury finds No Patent Infringement
Written by Sue Gee
Thursday, 24 May 2012
After more than a week of deliberations, the jury in the Oracle v. Google lawsuit presented its verdict yesterday. Its unanimously denied all eight of the patent infringements asserted by Oracle.
The verdict means that there no need for a damages phase in respect to patent infringement and the jury, which had been reduced in number to ten individuals, was dismissed. In thanking the jurors for their hard work, Judge William Alsup noted that it had been the longest civil trial he had been involved in.
The trial isn't yet over for Judge Alsup - he has still to rule on whether the SSO (structure, sequence and organization) of the Java APIs can be copyrighted. This is an issue he has already been working on for almost three weeks and he has promised his decision sometime next week - after taking a five-day weekend for family reasons. It is an issue that he is obviously taking very seriously from the series of questions he has asked both parties to answer.
What happens with regard to copyright damages depends on Judge Alsup's verdict on SSO.
If he finds it isn't covered under copyright law (which is how the European Court of Justice ruled in SAS v WPL on May 2nd) Oracle will be awarded statutory damages from Google. Damages will be for two infringements with a maximum of $150,000 per infringement count.
The infringements in question are the use of the eight test files which Judge Alsup himself determined. The other is 9-line rangeCheck are per the non-unanimous jury verdict. Yesterday it was revealed that the jury was split 9-3 on this verdict.
In the event that Judge Alsup finds that APIs are copyrightable then there may be a new trial to deal with all three copyright infringement counts. Alternatively it could be a matter from the appeals court since it is considered inevitable that Oracle will appeal.
Oracle's statement about yesterday's verdict suggests it is going to fight on:
Oracle presented overwhelming evidence at trial that Google knew it would fragment and damage Java. We plan to continue to defend and uphold Java's core write once run anywhere principle and ensure it is protected for the nine million Java developers and the community that depend on Java compatibility.
Google's, as you might imagine, was pretty jubilant:
Today's jury verdict that Android does not infringe Oracle's patents was a victory not just for Google but the entire Android ecosystem.
Things could have gone very differently with another judge. Google may not see him as a hero, since he has had harsh words for it on occasion, but his willingness and ability to go inside Java programming has meant that this has not been a meaningless trial. The developer community should be well satisfied by this precedent.
More Information
Related Articles
Judge Rules Oracle's Java APIs Not Copyrightable
Oracle v Google Judge Is A Programmer!
Google v Oracle Verdict In - But Future Still Unclear
Oracle v Google - Are Computer Languages Copyrightable?
The Oracle v Google Trial IProgrammer Reads the Patents
To be informed about new articles on I Programmer, subscribe to the RSS feed, follow us on Google+, Twitter, Linkedin or Facebook, install the I Programmer Toolbar or sign up for our weekly newsletter.
Summer SALE Kindle 9.99 Paperback $10 off!!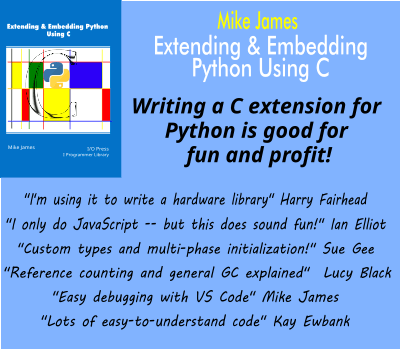 Comments
or email your comment to: comments@i-programmer.info
---
Unix Clock Ticks Down To 2038 Problem
24/09/2023
Remember the year 2K catastrophe? Well no, neither do I, cos we had more or less fixed the problem by the time the dreaded date arrived. Soon after people were happy to point out that we had a whole 3 [ ... ]
---
Learn To Document Your API Correctly
05/09/2023
"API Documentation Best Practices" is a brand new short and free course by APISEC University which looks into why documenting your APIs should be an essential part of your software development cycle a [ ... ]
More News
Last Updated ( Sunday, 16 August 2020 )