Free Guide For Android Developers
Written by Lucy Black
Tuesday, 18 November 2014
Google has produced an 80-page booklet to help and encourage developers to publish apps on Google Play. You can download it as pdf or from Google Play, or even request a printed copy sent by mail.
The final option, which involves filling out a form, only applies if you are in the US or the UK. Only a limited number of copies are available and once the supply is exhausted the form will no longer be accessible.
Although the booklet is free, any download from Google Play requires you to provide a payment method. This has led to negative comments from devs who have experienced problems. Other criticisms are the the font sizes are small, requiring zooming on many devices.
So the trouble-free option is the pdf, although even here the use of color makes it slow to download and render and less easy to read.
So much criticism of a freebie!
So what doe it have to offer?
On the Android Developers Blog Dom Elliott of the Google Play team explains:
Developing an app or game and distributing it on Google Play is a good start, but it's only the first step to building a sustainable business. That's why we've written "The Secrets to App Success on Google Play," a detailed playbook on the best practices and tools you can use to maximize the reach, retention, and revenue of your new app.
It has seven sections:
Publishing on Google Play — using the Google Play Developer Console to distribute your app to over 1 billion Android users worldwide.
Quality — The fundamentals of building a great app and an insight into the Google Play guidelines and policies.
Discoverability & reach — Maximizing your app's discoverability and reaching the widest audience possible.
Engagement & retention — Converting installations into active users and improving user retention.
Monetization — Monetization strategies to generate ongoing, growing revenue streams.
Measurement with Google Analytics — Understanding your users and improving your app experience, conversions, and marketing.
Going global — Launching your app in local markets around the world.
The contents page of each section gives a good idea of what you can expect - this one is for Section 4 Engage and Retain users:
Although there's nothing new or groundbreaking in this guide it is a useful overview of best practices which are clearly and concisely stated. If you are a beginner and need more detailed help look the Getting started link and QR code in the right-hand margin which takes you to articles on the Android develop site. The See also section at the bottom right jumps to other related sections of the booklet and you can return to the contents page at any point using the menu icon at the top right of most pages.
All in all this is a handy resource, especially for those new to marketing their apps.
---
IBM Announces WatsonX AI Platform
22/05/2023
IBM has announced IBM watsonx, a new AI and data platform. It includes an AI development studio with access to IBM-curated and trained foundation models and open-source models, access to a data store [ ... ]
---
What Devs Think About AI
10/05/2023
A survey from open data platform Directus reveals that the majority of developers are cautiously optimistic about the impact AI could have on the websites and software they produce. Despite concern ab [ ... ]
More News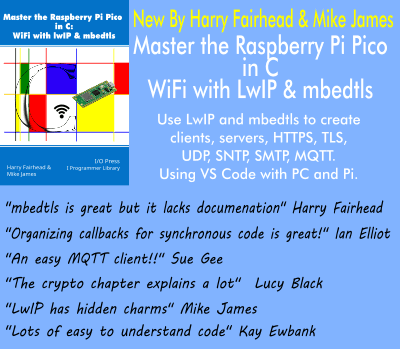 Comments
or email your comment to: comments@i-programmer.info
Last Updated ( Tuesday, 18 November 2014 )