Amazon Reports Underground Success
Written by Lucy Black
Tuesday, 10 November 2015
The selection of free apps and games available on Amazon Underground, its Android app, has tripled in the two months since its launch. The novel monetization model has also proved a success with some high profile game developers.
As we reported when Amazon introduced Underground in August, rather than being paid for app downloads or for in-app purchases, developers are paid according to the amount of time customers spend using their apps at a rate of a $0.002 (a fifth of a cent) per minute.
Initially this seems a counter intuitive way to make revenue from apps but the latest announcement from Amazon describes it as a win-win situation for Android users and for developers.
Amazon Underground launched in August and includes all of the functionality of the regular Amazon mobile shopping app, plus an exclusive selection of 100% free apps, games, and associated in-app items, including popular games like Angry Birds Slingshot Stella, Goat Simulator, Frozen Free Fall, Looney Tunes Dash! and many more. For example, in Frozen Free Fall--an app that is free to install and usually requires in-app purchases to unlock additional levels- customers can play with unlimited lives and will receive many bonus in-app items in the Amazon Underground version of the app completely free ($31.87 value). Premium games (like Goat Simulator which costs $4.99 in other app stores) that require a customer to pay to download are also free in Amazon Underground.
Obviously customers are going to be attracted by finding games that they would otherwise have to purchase for free but it seems that game creators also welcome the Underground alternative.
Shainiel Deo, CEO of Halfbrick Studios said:
"We've been thrilled with the performance of Jetpack Joyride and Fruit Ninja as part of the Amazon Underground program ... we have doubled the downloads and revenue from our apps in the Amazon Appstore and most interestingly, customers are engaging with our in-app purchase content within our games at an extremely high rate. Since all in-app purchases are free in Amazon Underground, they can play the games in new and exciting ways."
Tero Raji, SVP of Game Business at Rovio said:
"We included four of our popular titles in Amazon Underground at launch, aimed at reaching as many fans as possible in the Amazon ecosystem. The Amazon Underground model has brought us up to three times more revenue compared to the same games' user revenue in the Amazon Appstore previously."

Dan Gray, Executive Producer of Monument Valley, one of the new additions since launch said:

It's always been our aim with Monument Valley to create a meaningful experience for all types of players. It's great that there's now a service in Amazon Underground that lets us reach millions of people that wouldn't usually pay for games, without compromising the game design or its principles."
If you're wondering where the money comes from, as we reported in August, Amazon is doing the funding as part of its overall strategy to gain ground from rival companies and to be eligible to put an app on Underground it must be available for download from the Google Play Store (or the Apple App Store but since Apple doesn't permit its apps to be available elsewhere this is currently a non-starter) and either be:
available for purchase for a fee in all other app stores where it is sold.


contains in-app items that are available for purchase for a fee.
Submission to Amazon Underground also entails creating and maintaining a brand new version of your app with a unique Android package name, details are available on Migrating Your App to Amazon Underground.
Does the Amazon Underground works for all developers or just for those who are already very successful?
This is an important question and if you can help us answer it please use the comments section.
---
OpenAI Announces Improved Models And APIs
13/11/2023
OpenAI has announced new and improved models and APIs at its first Developer Day Conference. The company also announced it is reducing pricing for parts of its platform.
---
Leporello.js - The Next Gen JavaScript IDE
14/11/2023
Leporello.js is an interactive functional programming IDE for JavaScript with debugging superpowers. Let's look at what makes it different from traditional IDEs.
More News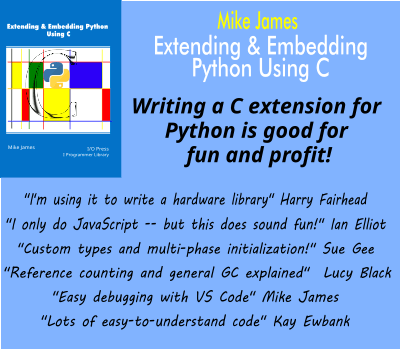 Comments
or email your comment to: comments@i-programmer.info
Last Updated ( Tuesday, 10 November 2015 )